500-600kg/h wood pellet production line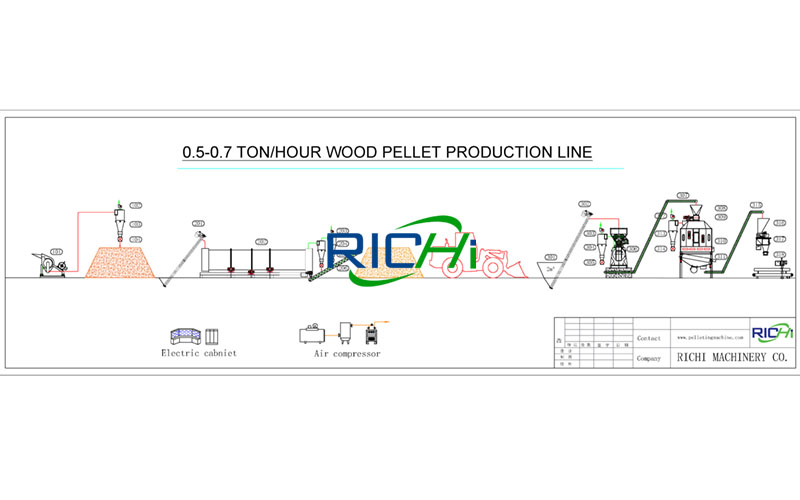 Wood Pellet Production Line
The pellets production has become a popular trend today. For large factories, they use large pellet production lines. For small businesses, a small-scale wood pellet production line is preferable. Fortunately, our RICHI not only has a 500-600kg/h wood pellet production line, but also other customizable pellet production lines to meet market and customer needs.
For this 500-600kg/h wood pellet production line, we can provide a complete turnkey project, including all necessary equipment such as wood chippers, wood shredders, wood sawdust dryers, cyclones, storage bins, screw feeders, MZLH series wood pellets machine, vibrating screen, conveyor, automatic packing system and electric control cabinet.
More importantly, the capacity of 500-600kg/h can meet the requirements of small and medium-sized pellet plants.
This 500-600kg/h wood pellet production line can not only process wood chips and sawdust, but also as biomass pellet line process biomass materials like stalk, straw, hay, peanut shell, sunflower husk, etc.
How this 500-600kg/h wood pellet production line works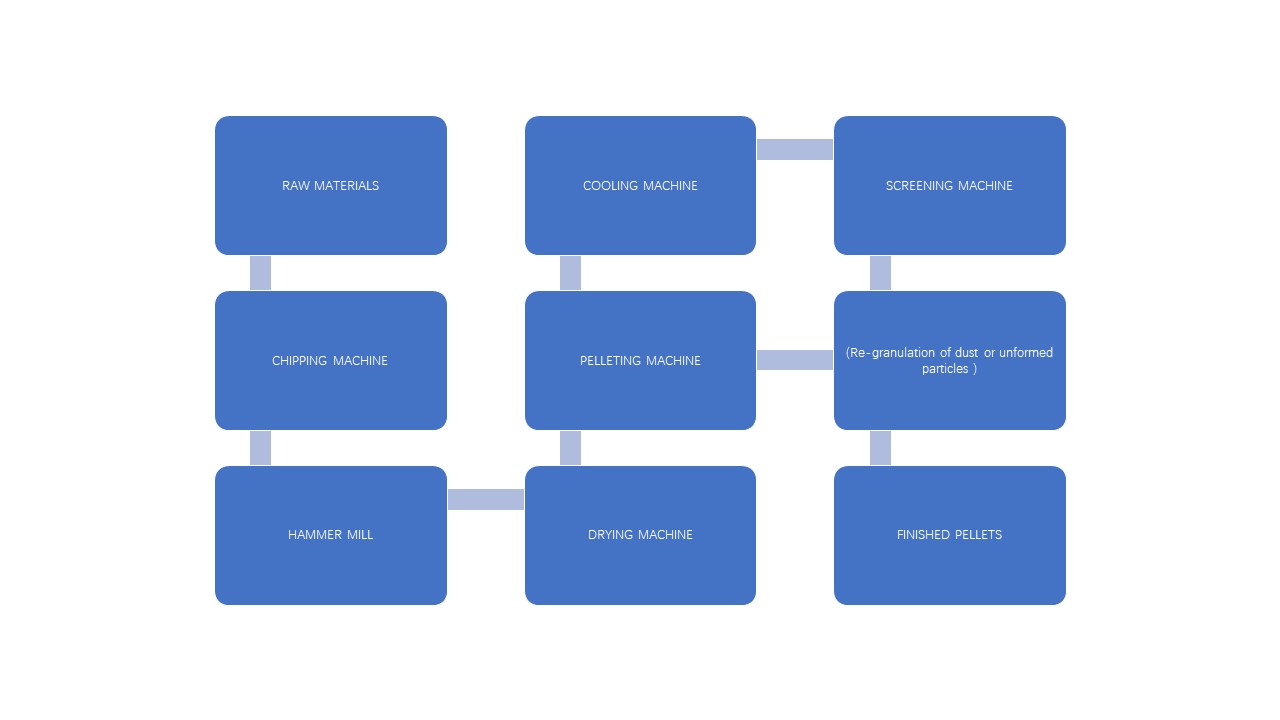 Features of 500-600kg/h wood pellet production line
1, Raw materials chipping system
We have a drum slicer and a disc slicer to choose from, to meet the slicing needs of large logs or small branches.
Main Application Scenario: pre-treatment section of wood pellet production line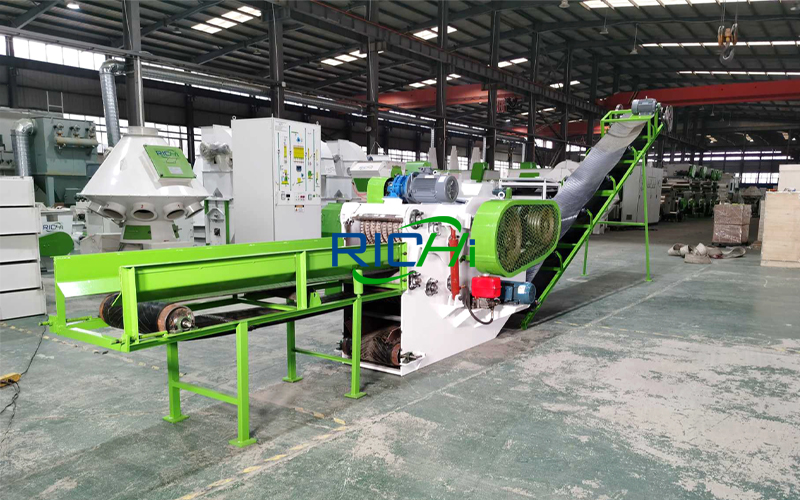 2, Wood crushing and sawdust drying system
High-precision dynamic balance detection rotor, low vibration, and low noise.
Reasonable structure, excellent production, high output, low energy consumption, and convenient operation.

Main Application Scenario: raw material crushing section and drying section of wood pellet production line.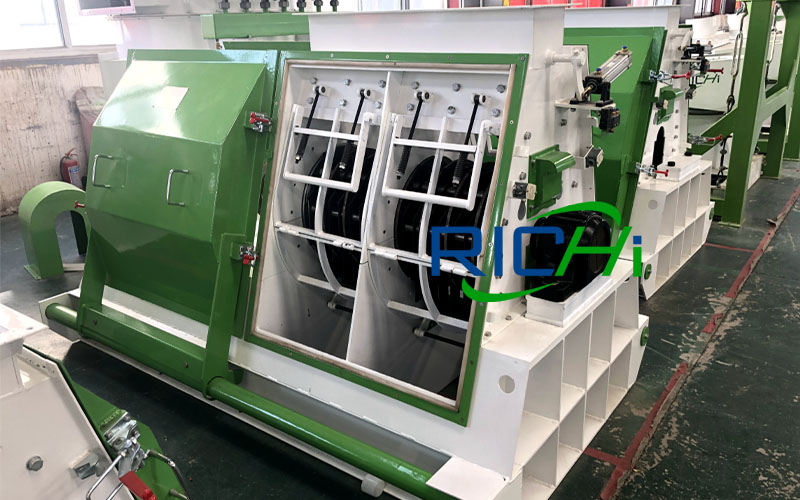 3, Wood pelleting section
Anti-Arch Structure In Wood Pellet Making Machine
Wood Pellet Machine Force Feeder
Wood Pelleting Chamber
Ring Die And Press Roller
Wood Pellet Machine Cutting Device
Steam Discharging Outlet
Siemens Motors ,SKF Bearings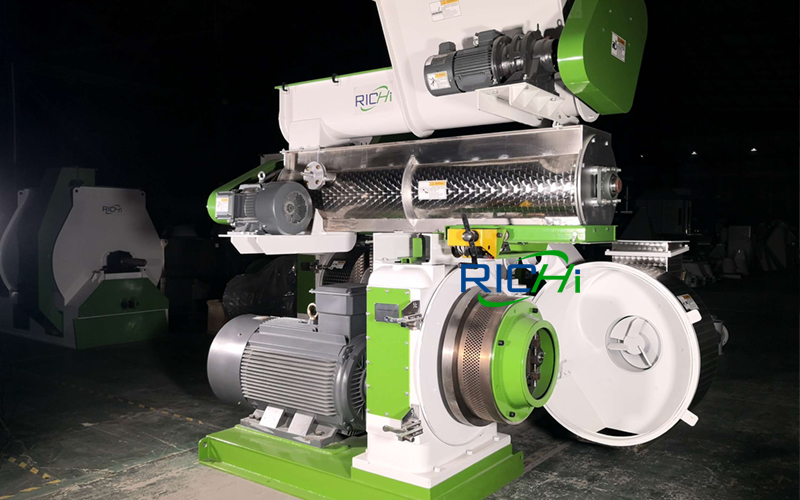 4, Pellet cooling system
The counterflow pellet cooler has a good cooling effect and a high degree of automation.
Low noise, simple operation, and low maintenance.

The model widely used at home and abroad is an advanced replacement pellet cooling machine.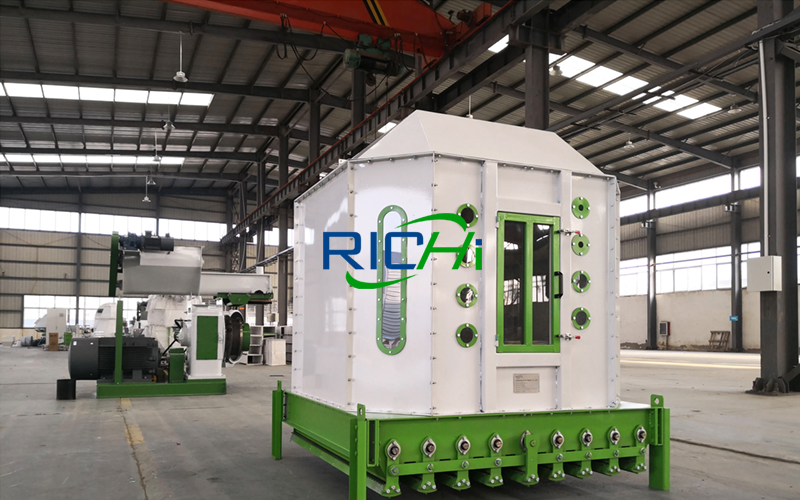 5, Wood pellet screening
Belt drive transmission, without oil lubrication.
Adjustable vibrating amplitude, low noise.
Driving method uses self-balance vibration type, good sieving effect, small size, smooth operation.
Streamlined design inside, there is no material deposition, no cross contamination.
The screen could either be suspended on the prefabricated building, or be placed on the ground.
Pressure screening is simple, convenient and can be replaced rapidly.
6, Wood pellet packing
Unique Anti-vibration design to make sure the accurate measurement, strong anti-interference ability.
It could work smoothly and perfectly in unstable and complex circumstance.
The control and adjustment unit was set on the convenient position.
Belt feeding scale is suitable for powder and granular raw material; screw feeding scale is only suitable for powder material packing.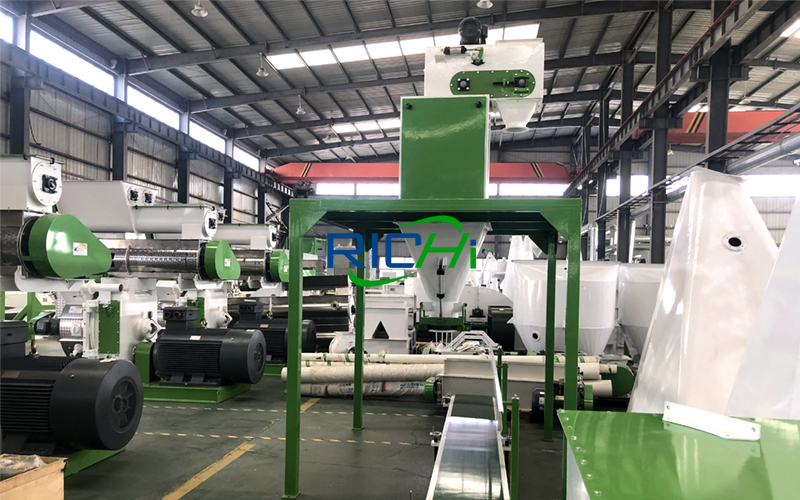 With this 2021 new type 500-600kg/h wood pellet production line, you don't need to worry about the quality of wood pellets. The wood pellets made by this pellet plant has good shape, high density, smooth surface, longer burning time.
If you plan to build your own wood pellet factory, contact us, maybe this 500-600kg/h wood pellet production line is right for you. (Learn more about 2021 complete wood pellet production line)
Core Equipment of Wood Pellet Production Line
RICHI Pellet Machine For Sale