Biomass Pellet Machine For Sale
After years of continuous development and innovation, we have made a number of progress in the biomass pellet machine for sale, and also provided valuable biomass pelletizing solutions for customers all over the world, and finally became China's advanced biomass pellet machine manufacturer And suppliers.
So far, RICHI's biomass pelletizing solutions have been successfully exported to many overseas countries, including the United States, Canada, the United Kingdom, Australia, New Zealand, Greece, India, Pakistan, and some countries in Africa. We not only sell biomass pellet machines, but more importantly it is that we can help customers propose complete biomass pellet production solutions and services, and better solve various problems that customers encounter in the biomass pelleting process.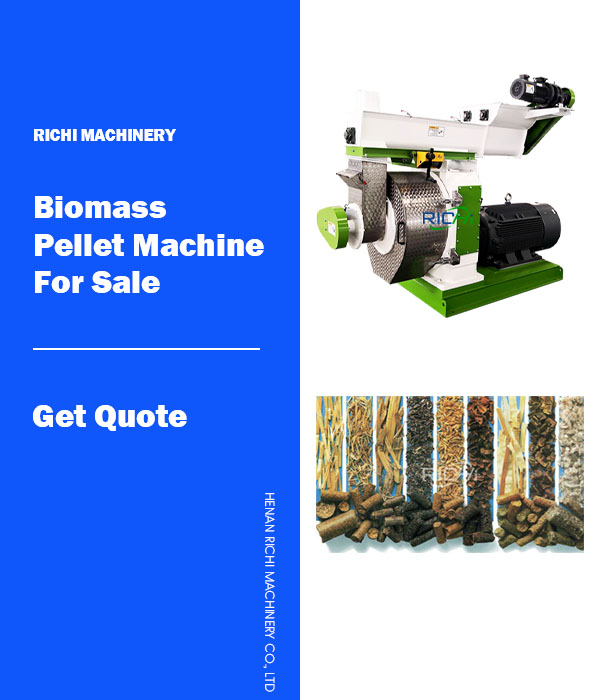 Biomass Pellet Machine Manufacturer
After years of development, Henan Richi Machinery Co., Ltd. has grown into a comprehensive group company, including biomass pellet machine for sale, raw material conveying equipment and engineering, biomass pellet plant steel structure engineering, raw material storage systems, automation control technology and engineering product development and manufacturing, design and installation. <Read more: How to build a complete biomass pellet plant?>
Biomass Pellet Machine For Sale From RICHI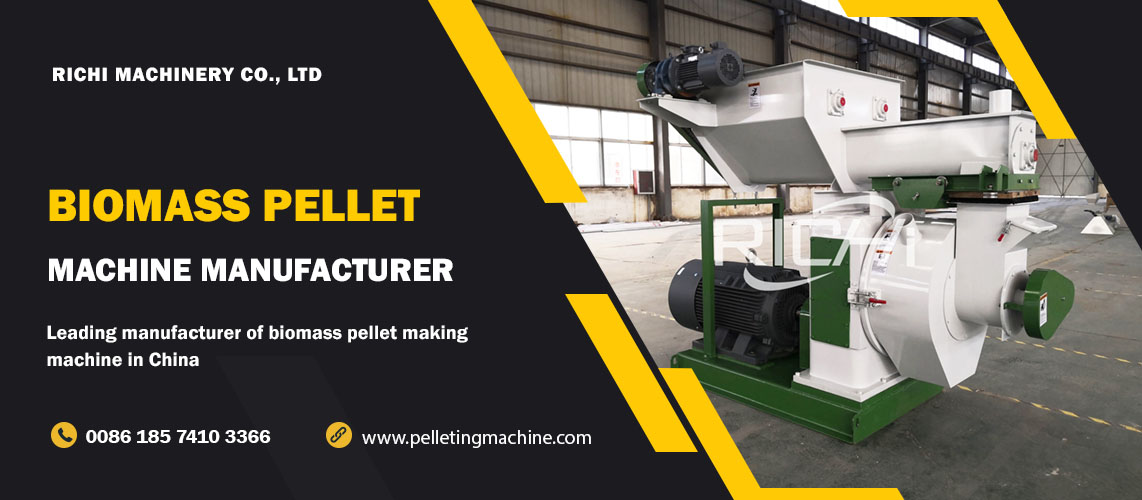 Biomass pellet mill is a new energy biomass pelletizing equipment, which is mainly used to produce new energy pellets, fuel pellets, and other biomass pellets. The biomass pellet machine for sale can be adapted to the pelleting production of a variety of raw materials, including: rice husk, peanut shell, melon seed husk, bamboo chip, bagasse, palm husk, branches, logs, bark, leaves, sawdust; large furniture factories, All kinds of sawdust produced by wood mills; urban domestic waste-meal leftovers and waste paper; crop waste-straw and rice husks. These raw materials can be made into biomass pellets, and the finished pellets will be used as renewable energy pellets for power plants, household heating, barbecues, and animal supplies.

The above picture shows the commonly used structure diagram of the biomass pellet machine for sale. The internal structure can be seen from the figure. I hope this can help you have a simple understanding of the biomass pellet machine sold by RICHI. If you are interested in learning more about our pellet machine or have any questions, please feel free to contact us! RICHI has professional technicians and salesmen to give you one-to-one interaction.
All the biomass pellet machine for sale, we have all the following parameters, and when different raw materials are used, the output is different, and the equipment that needs to be matched may also be different. Therefore, according to the requirements of raw materials and output, contact us for final guidance and suggestions about biomass pellet mill.
| Model | MZLH320 | MZLH350 | MZLH420 | MZLH520 | MZLH768 | MZLH858 |
| --- | --- | --- | --- | --- | --- | --- |
| Anti-caking Feeder Power | 1.5KW | 1.5KW | 1.5KW | 2.2KW | 3KW | 3KW |
| Forced Feeder Power | 0.55KW | 0.55KW | 0.55KW | 0.75KW | 1KW | 1KW |
| Pellet Machine Power | 37KW | 55KW | 110KW | 160KW | 250KW | 280KW |
| Capacity(wood sawdust,biomass) | 300-400KG/H | 500-700KG/H | 1.0-1.2 T/H | 2.0-2.5 T/H | 2.5-4 T/H | 3-4.5 T/H |
| Capacity(grass,straw) | 600-800KG/H | 800-1000KG/H | 1.5-2 T/H | 3-4 T/H | 5-7 T/H | 8-10 T/H |
| Capacity(organic fertilizer) | 1-2 T/H | 3-4 T/H | 5-6 T/H | 7-8 T/H | 9-10 T/H | 10-12 T/H |
| Final Pellet | 6-12mm | 6-12mm | 6-12mm | 6-12mm | 6-12mm | 6-12mm |
| Weight(KG) | 2500 | 3500 | 4000 | 4500 | 5000 | 5500 |
| Dimension(mm) | 2200*900*1300 | 2500*1100*1600 | 2800*1150*1730 | 3000*1260*1860 | 3300*1500*2000 | 3500*1600*2180 |
Application Range of Biomass Pellet Machine for Sale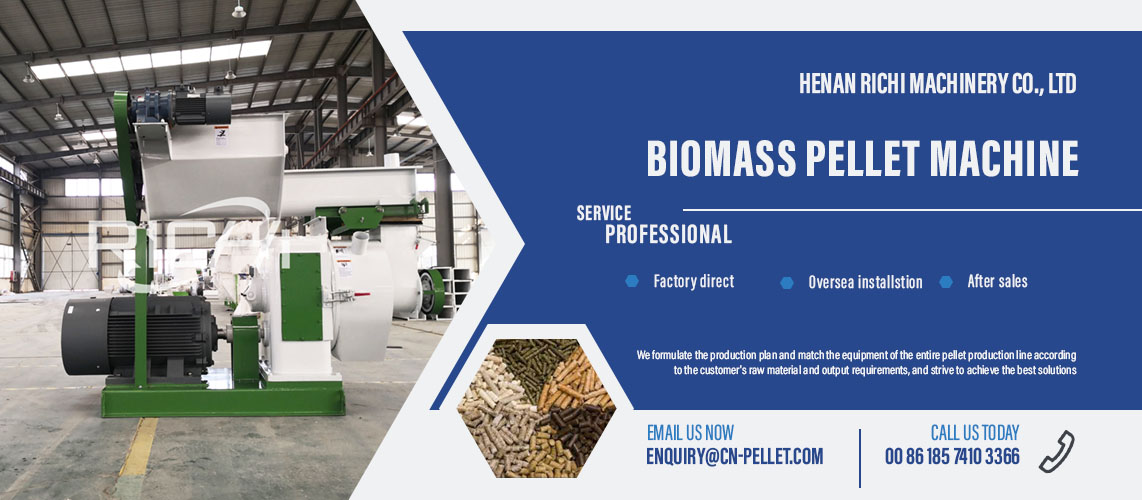 Generally, for pellet mill, the raw materials are logs, branches, shavings, wood chips, sawdust and other forestry wastes. But now more and more organic wastes are developed into raw materials for biomass pellets, so our biomass pellet machine for sale can also be adapted to many raw materials. So we also use the name of the raw material to name the biomass pellet mill. For example, in RICHI, we have:
The biomass pellet mill for different raw materials has different names, but they are actually the same kind of pellet machine. The difference is that, according to different raw materials, some parts of the biomass pellet machine for sale are different (ring dies of different sizes and apertures; customized feeders; etc.).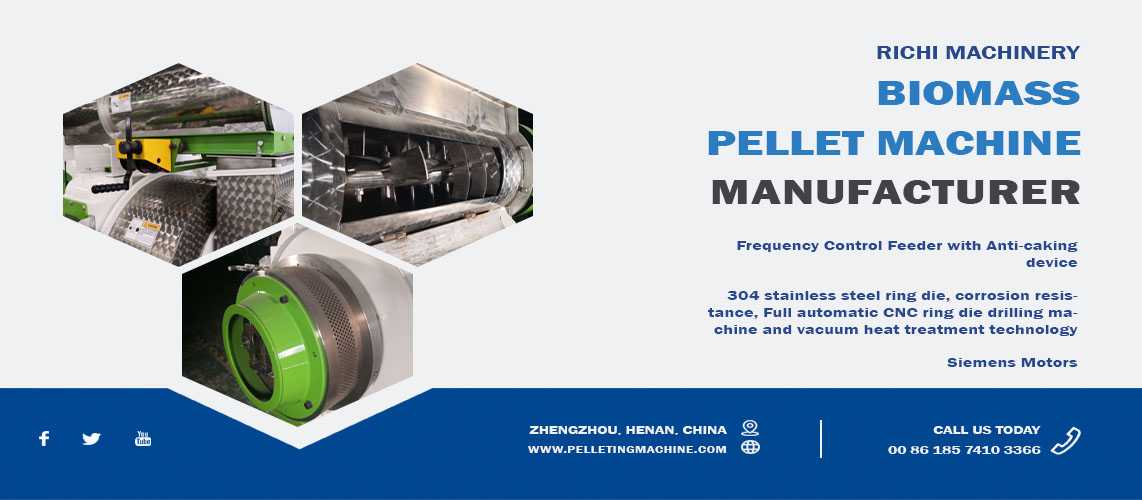 Anti-Arch Structure In Biomass Pellet Mill
On the top of the biomass pellet machine with a anti-caking bin . Inside the bin, there have two rollers for breaking the powder materials to avoid raw materials becoming cake . And the bin can keep biomass pellet machine working more smoothly.
Biomass Pellet Mill Force Feeder
Because the biomass material is too light, so it is difficult to enter into the pelleting chamber , so we add a force feeder here to improve the efficiency of the biomass pelleting process.
Optimized structure of the pelleting chamber ensures the uniformity of the material and maximizes the working potential of the biomass pellet machine. Through the pressure between ring die and rollers, to make pellets. After pelleting , the biomass pellets temperature is high about 70-80℃. And have 98% qualified pellets, 2% powder.
Ring Die And Press Roller
This is the 304 stainless steel ring die, it determines the final sizes of the pellets! For the ring die, it has the following data: "d", which refers to the diameter of the ring die ; "h", which the the depth of the hole, or you can say the thickness of the hole. (d/h=compression ratio).
Biomass Pellet Mill Cutting Device
To control the length of final biomass pellets , means through adjust the distance between cutter and ring die to get the different length of biomass pellets.
When the biomass pellet machine running , inside the pelletizing chamber ,the temperature is very high, and the moisture of materials enter into the pellet chamber is 15%-17% ,so it will produce a lot of steam . In order to keep the biomass pellet machine good working, so we open a hole here, to connect with draught fan and cyclone, to exchange the steam inside the chamber and also reduce the temperature in the chamber.
Siemens Motors ,SKF Bearings
Siemens electric motors are synonymous with quality, innovation and the highest efficiency. The high efficiency level reduces energy consumption and directly saves costs for users. High protection level to ensure the safety and reliability for users.
Biomass Pellet Machine For Sale In RICHI
Why RICHI biomass pellet machine for sale can be trusted by importers?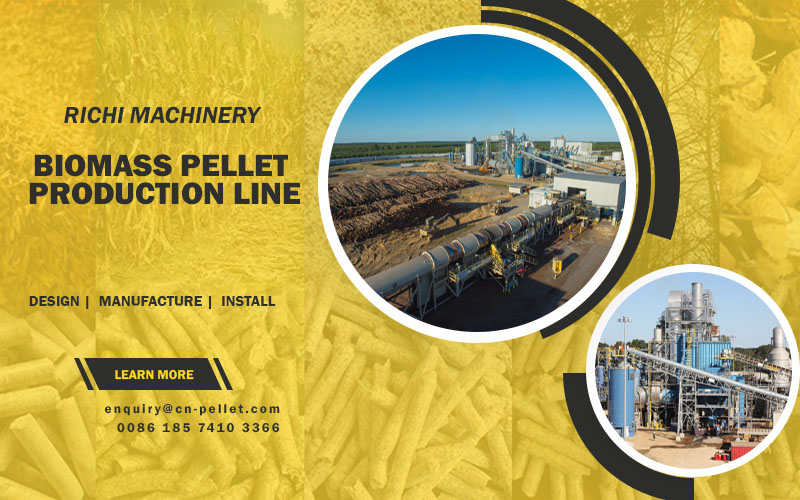 26Years Experience of Complete Pellet Mill For Sale
"We have 26+ years' experience of biomass pellet machine for sale, and have exported 110+ countries, such as USA, Canada, Indonesia, Australia, Netherlands, New Zealand, Greece, Italy, Angola, South Africa, Turkey, UK, Germany, Malaysia, Thailand, India, Pakistan and so on."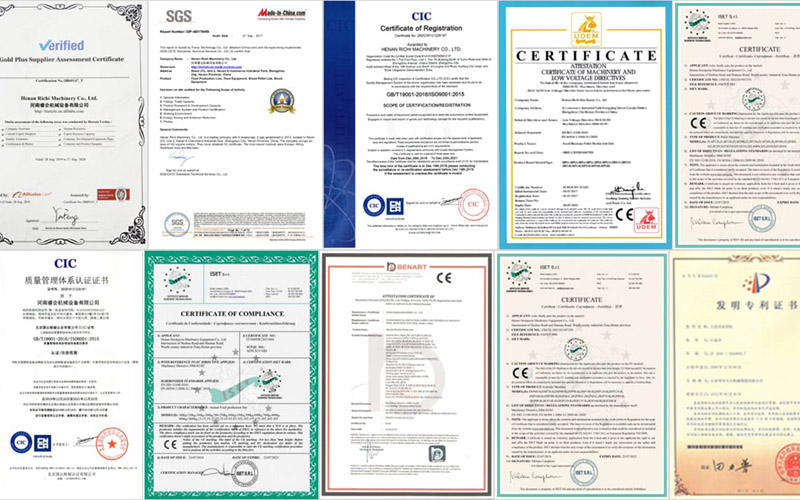 Full Set of Certification
"RICHI has pass through the CE&IOS 9001 Certification, All the biomass pellet machine for sale has tested before delivery."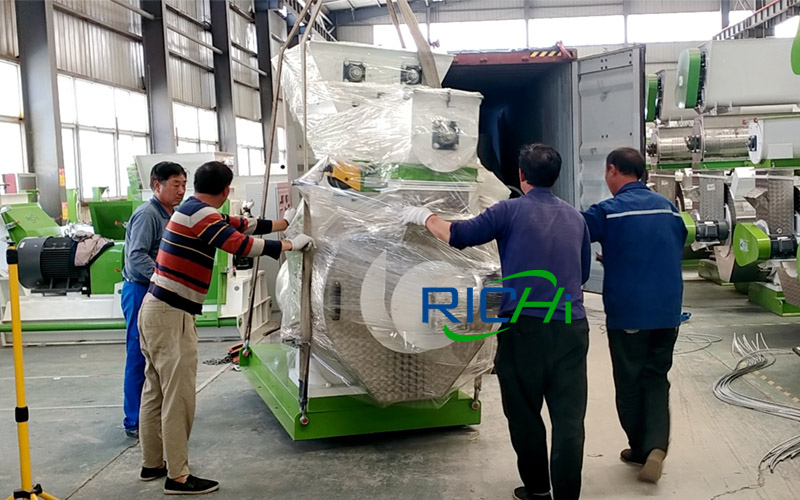 Support Delivery Anywhere in The World
"RICHI Machinery can ship the biomass pellet machine to your port in your country, we supply the FOB & CIF Price. Just contact us for more details."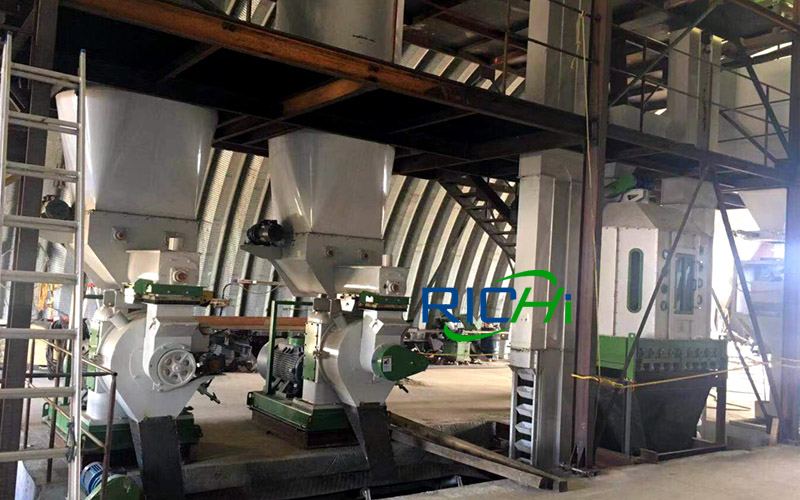 Full Support on Installation &Training
"We provide complete biomass pellet machine for sale, installation at the customer's local area and promise to train – 'how to make biomass pellets with biomass pellet mill' until the customer is proficient in operating the pelletizing system."
Promising Biomass Pellet Machine For Sale
Biomass waste currently accounts for a high proportion of the earth. In many developed countries, bioenergy has been identified as the main energy source in the future. Biomass pellet production is also a growing industry, as renewable energy sources are becoming more and more important. The energy value of biomass granular materials such as agricultural products and forest waste, after thickening processes such as pelleting, becomes a widely used fuel pellets.
When two or more biomass wastes are mixed in an appropriate ratio and pelletized by determining their combustion characteristics and energy value, high-quality fuel can be produced.
In 2020, the global output of biomass wood pellets increased by 8% compared with 2018, slightly more than 30 metric tons, and continued to maintain a strong upward trend. Europe (approximately 62%) and North America (approximately 34%) are still the main biomass wood pellet production areas. The largest biomass pellet plants are located in the United States (26%), Germany (10%), Canada (8%), Sweden (6%) and Latvia (5%). In the United States, 214 biomass wood pellet manufacturing plants has been installed in 2020.
Therefore, according to the global demand for biomass and wood pellets, the biomass pellet machine for sale is still rising. Because pellets are still the focus, there are still many customers asking about biomass pellet production equipment, biomass pellet machine price, and how to set up biomass pellet factory every day. If you are also interested in pellet production and want to invest in becoming a biomass pellets manufacturer, please contact us and we will provide you with a complete biomass pellet production solutions.
Learn More About Biomass Pellet Machine For Sale
Want to learn more about biomass wood pellet machines? Contact us for more information about the pellet production process before purchasing pellet machine.
Types of Biomass Pellet Machine For Sale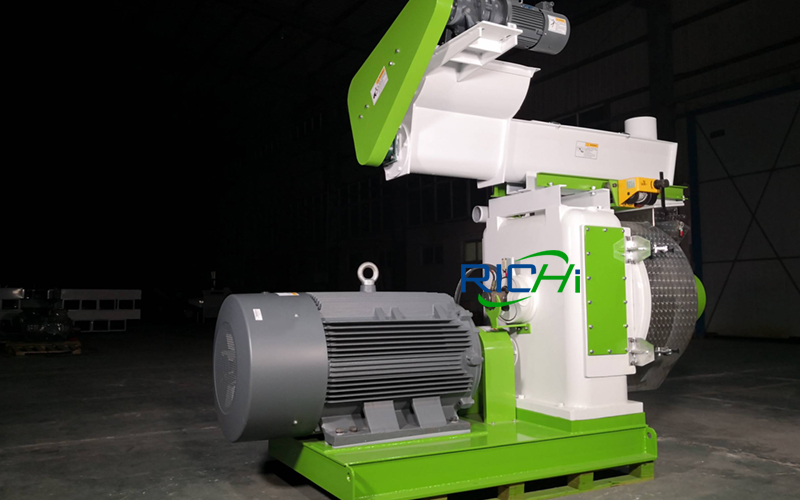 Biomass Pellet Machine For Sale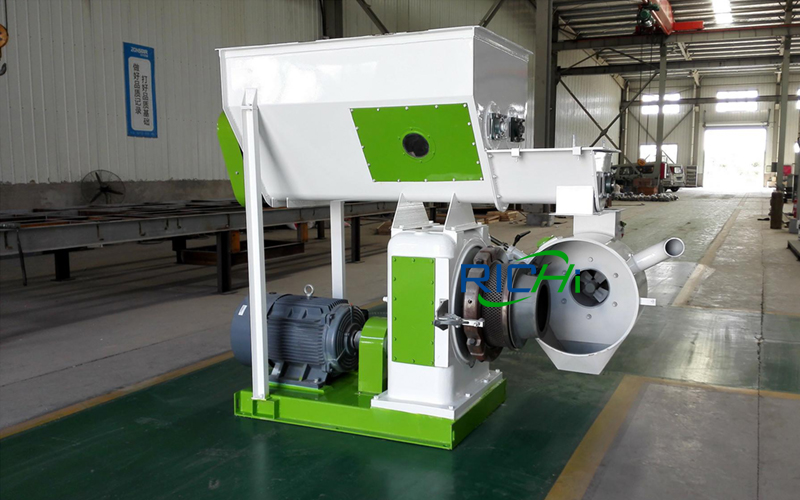 Biomass Pellet Mill For Sale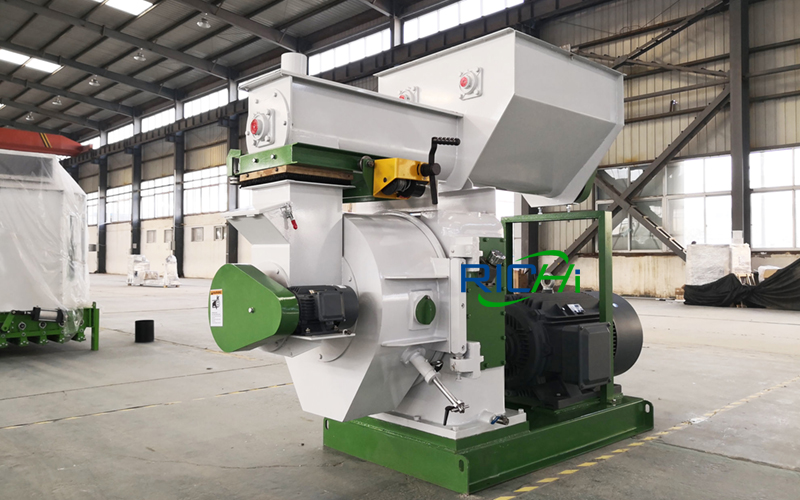 Biomass Pellet Making Machine For Sale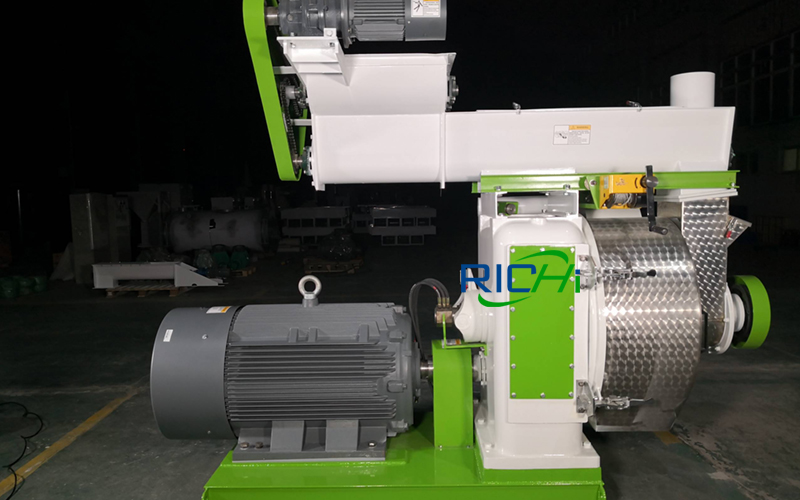 Biomass Pellet Maker For Sale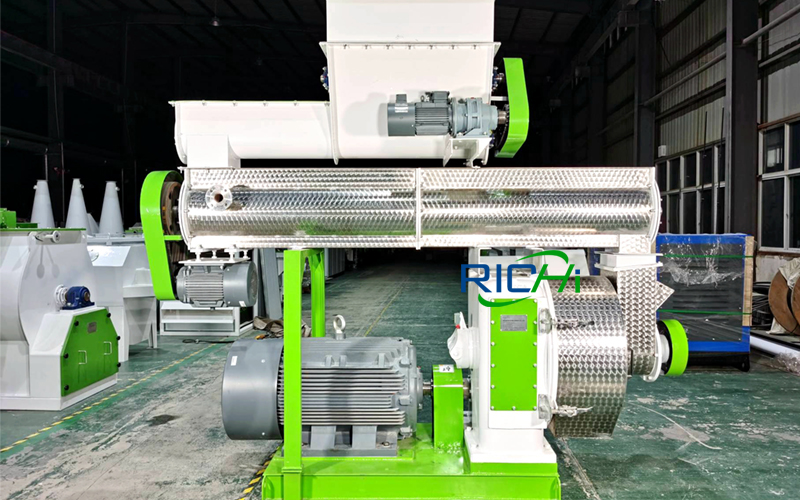 Biomass Pellet Press For Sale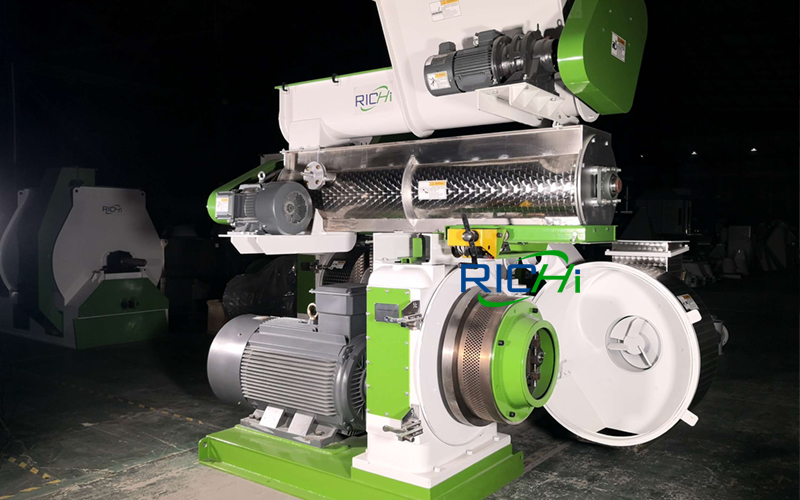 Biomass Pelletizer For Sale
Biomass Pellet Machine For Sale – The Related Guide
10TPH Automatic Wood Fuel Pellet Plant In United States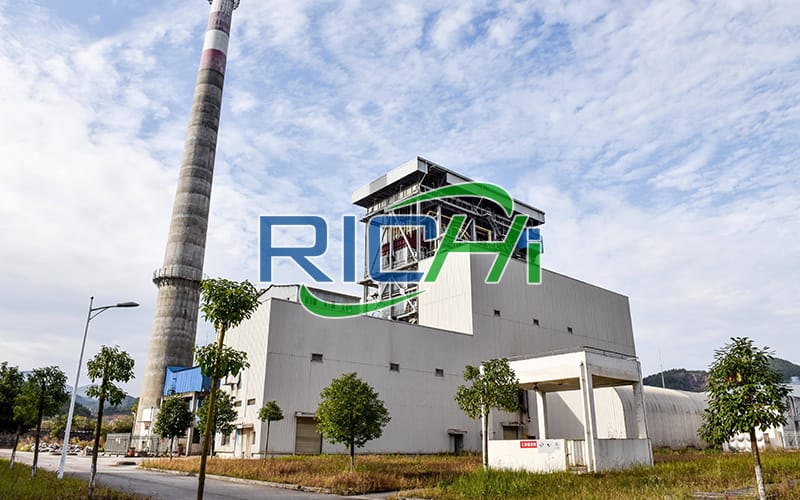 The project is a 10 tons per hour customized automatic wood pellet production line. The customer's main production raw materials are some waste wood, which is relatively large and contains impurities such as iron nails.
Therefore, if you want to make wood pellets, you must first slice and crush them. We have specially customized the cleaning section for customers, which can screen out iron nails, then directly slice and crush the waste wood, and then crush it again with a high-efficiency sawdust hammer mill to meet the granulation requirements.
The core equipment of this wood pellet processing plant is three wood pellet mills, with a single pellet machine output of about 2.5-4 tons/hour and a power of 250kw. It is our high-performance pelletizing equipment, and it is also the wood pelletizing equipment recognized by customers around the world.
Wood Pellet Mill For Sale Canada With 2-3T/H Capacity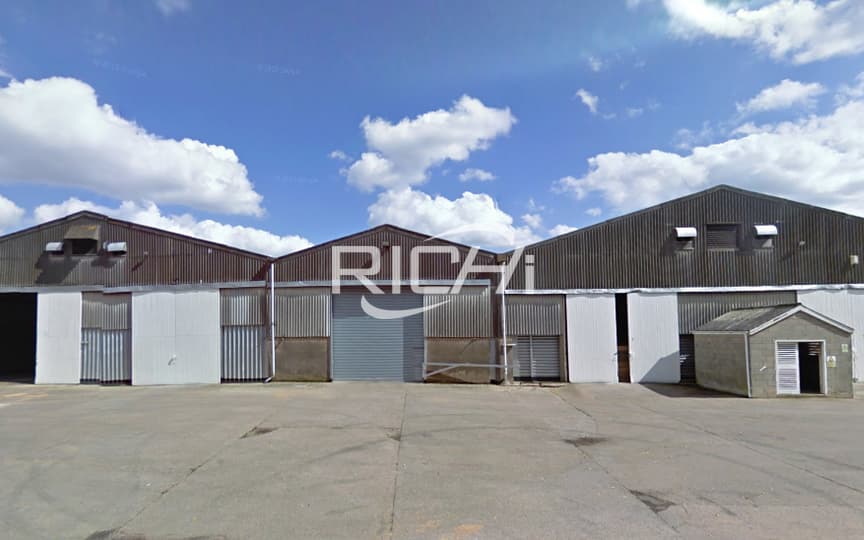 RICHI's professional installation team helps customers install and solve problems in the installation process.
We send two technical and installation engineers to guide the installation;
After installation and commissioning, we have trained the customer's workers how to operate the complete pellet production line;
Train workers how to maintain and protect pellet mill machine;
According to the characteristics, we will formulate a complete maintenance rule for you, including how to maintain, when to maintain, and who to maintain;
Our company's after-sales department will regularly call Canadian customers to inquire whether maintenance is needed and give suggestions;
In addition to wearing parts, our company provides 1 year free warranty and permanent free technical support.
Australia 2-2.5TPH Wood Pellet Production Project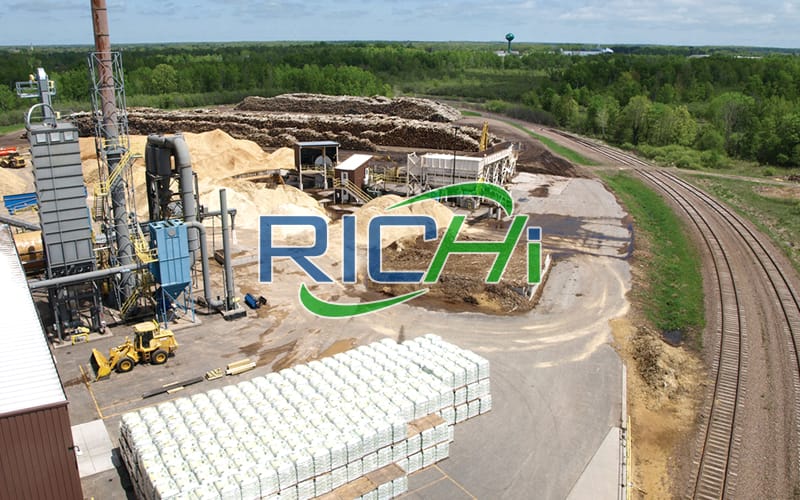 In 2021.01.21, the contract was signed for the 2-2.5t/h customized wood pellet processing line project. The customer has just entered the biomass pellet fuel processing industry. During the negotiation, we learned that the customer had a negotiation with 12 wood pellet mill manufacturers. RICHI was the last to enter his list of cooperation, but eventually became the most trusted manufacturer of China's wood biomass pellet production line by customers.
There are many reasons why customers choose RICHI. In addition to RICHI's product quality and brand awareness in many regions, customers also value our full consideration of him. In addition, due to the limited budget of the client, in order to ensure the quality and service life of the equipment configuration of the complete wood pellet fuel production line, for the pre-treatment stage of wood, the client purchases second-hand equipment in nearby areas, such as (wood peeling equipment, wood splitting equipment).
In addition, this 2-2.5 tons per hour biomass wood pellet factory strictly complies with Australian electrical standards. The final pellet factory also equips each device with an emergency stop system and an independent power switch to ensure safe operation.
6T/H Biomass pellet production plant project for fuel pellets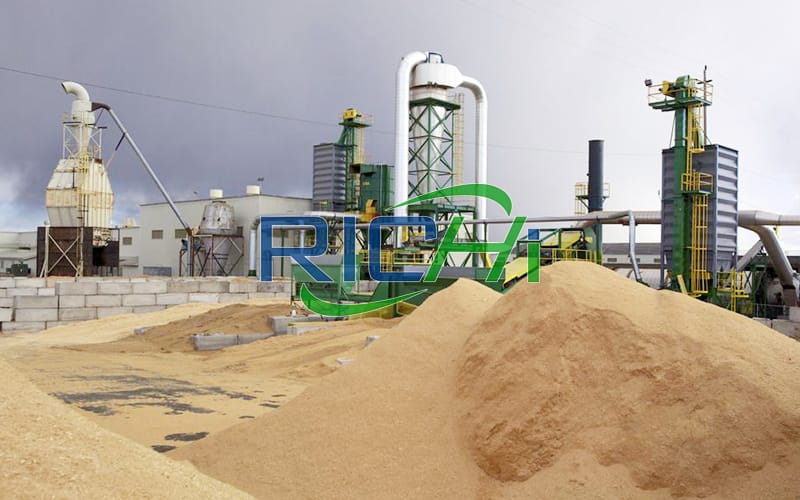 This biomass pellet production plant is located in Jishan Park, Jiangle Economic Development Zone, Jiangle County, Fujian Province, with a planned total land area of ​​1200m², surrounded by mountains. The project location has convenient transportation and flat terrain, and there are no rare protected species and historical sites in the surrounding area. The biomass pellet production plant land leases a local factory vacant land for construction and production. The land is industrial land.
The total investment of this 6t/h biomass pellet production plant project is 9 million USD, of which 5.3 million is circulating funds, and 4.7 million is construction funds, including: equipment purchase (around 1.1 million USD) and installation costs, engineering construction costs, real estate maintenance costs, management fees during construction, and unforeseen costs.
This biomass pellet production plant makes full use of the leftover wood scrap powder, straw powder, and lignin powder produced by surrounding enterprises to process biomass pellet fuel.
This biomass pellet production plant makes full use of the leftover wood scrap powder, straw powder, and lignin powder produced by surrounding enterprises to process biomass pellet fuel.
The biomass pellet production plant will produce 15,000 tons biomass fuel pellets per year and require various types of biomass each year. The 6t/h biomass pellet production plant area is composed of finished product warehouse, production workshop, boiler room, waste gas treatment facility bag filter, etc. The direction of the biomass pellet production plant workshop from northwest to southeast is raw material storage yard, granulation workshop, waste gas treatment facility bag filter, and finished product warehouse, boiler room. The overall layout of the plant is compact, the process flow is smooth, and the overall layout is relatively reasonable.