RICHI wood pelletizer equipment for sale. 26 years of wood pelleting plant experience, professional design and manufacturing team, overseas installation engineers, competitive factory direct sales prices. Advanced wood pelleting process technology, contact us for more.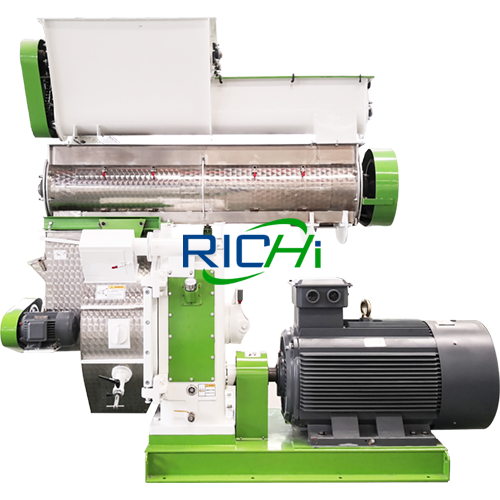 CONTACT RICHI MACHINERY FOR MORE DETAILS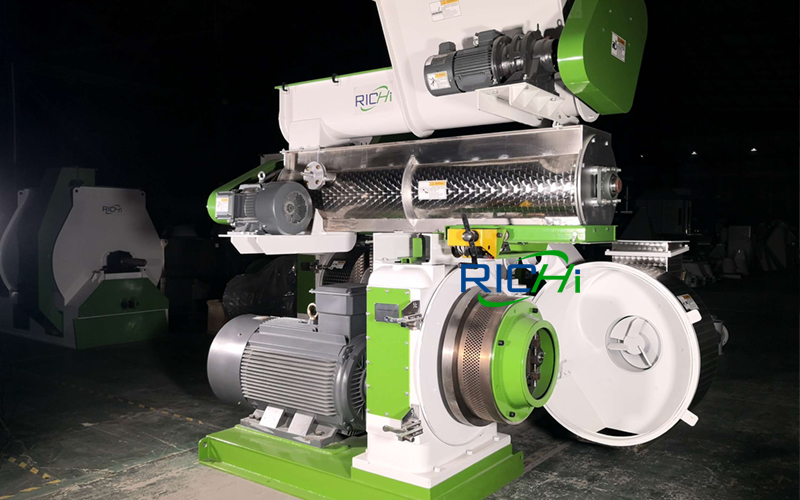 What is wood pelletizer machine?
Wood pelletizer machine is new energy equipment for wood waste and biomass waste. It is a wood waste pellet machine for commercial business. It uses eucalyptus, birch, poplar, fruit, bamboo, crop straw, and other biomass materials as raw materials, through crushing, drying, pelleting, cooling, packaging, and other processes to produce finished wood pellets. Its finished pellets are used in biomass power generation, industrial boilers, fireplaces, household barbeque, etc.
How does a wood pellet machine work?
The powdered raw material enters the pelleting chamber of the wood pellet mill through the conditioner, is mechanically compressed under the action of high temperature and high pressure, and then polymerized and molded through the ring die hole, and finally cut into the required length by the cutter. This process is called pelletizing.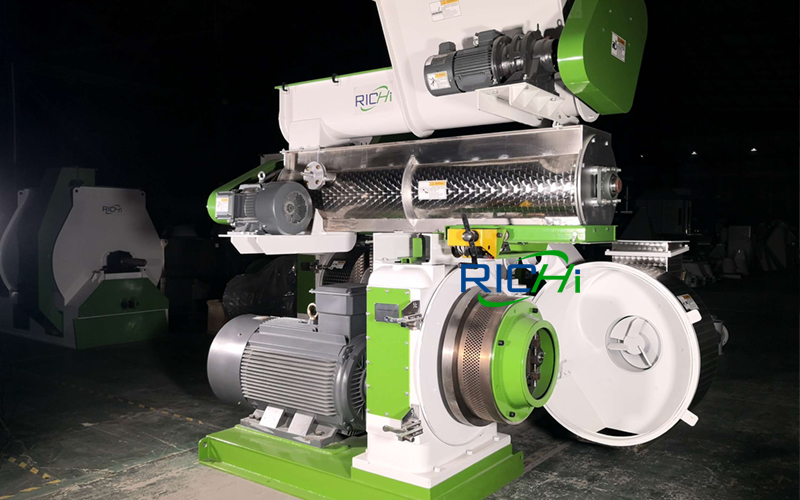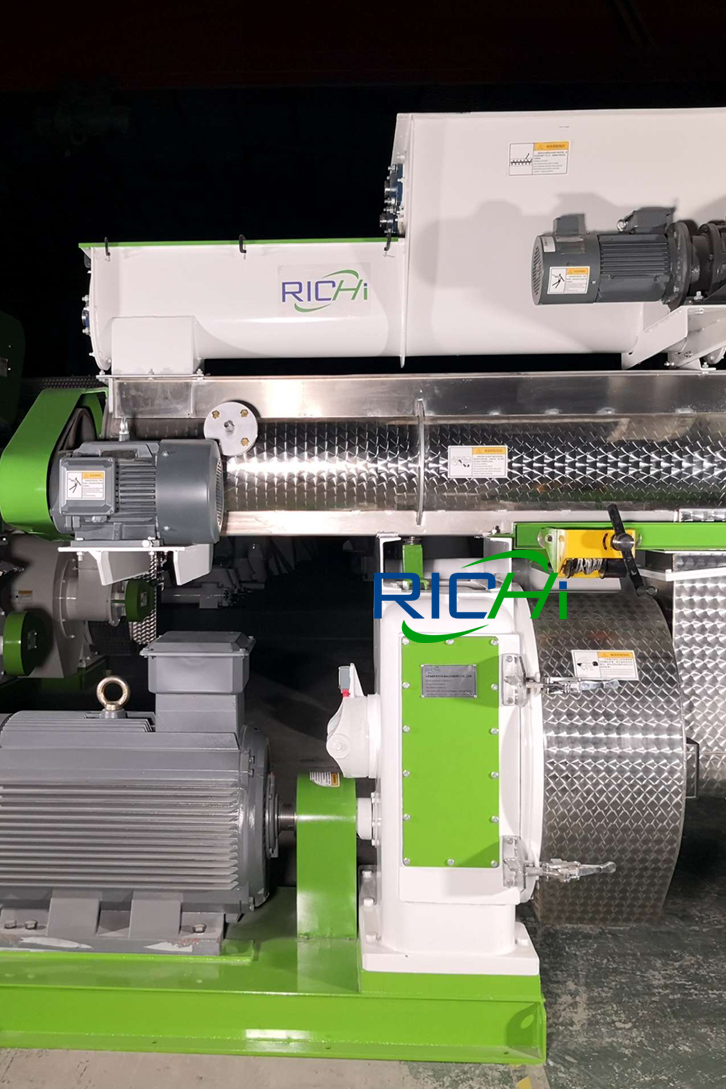 How much does a pellet mill cost?​
RICHI is a professional wood pelletizer equipment manufacturer, and we need to talk to our customers who want to build wood pelleting plant or enter the pelletizing industry for the first time.
Generally, the deciding factor of the wood pellet machine price is the output, but different raw materials also restrict the output. For example, for the same wood pellets line, the production of grass-based raw materials is higher than that of sawdust-based raw materials. Different raw materials require pre-treatment processes, such as wood chipping and crushing. With different displays and different natural material processing, we can design various wood pelleting process schemes and configurations to ensure that it is the most suitable for customers.
So the very important for us is, what are your raw materials and the expected pellet output? Then contact us for wood pelletizer prices and customized wood pellet production lines.
How does a wood pellet machine work?
Customers ask us how to build a wood pellet plant? In fact, if the following key issues are clarified, the investment in the pellet production line will become simple.
Raw materials. The raw materials determine the development direction of the pellet factory, such as the grass pellet production line or EFB pellet production line.

Production capacity of the plant. Clarify the amount of raw materials that can be received every day, investigate whether there are similar pellet manufacturers in the surrounding market, including their output, and examine the current market size and development prospects. Through this series of commercial investigations, the scale of the pellet production line can basically be clarified.

Land and electricity. Electricity is definitely the standard for industrial electricity. In addition to meeting the requirements of the production line, the size of the land also needs to reserve employee office areas, raw material storage areas, and finished pellet storage areas.

Choose and purchase complete sets of wood pelletizer equipment. This is the simplest and most testing step. Buying good equipment and finding the right wood pellet mill supplier can make project operations more effective. Therefore, please note that you must choose a wood pellet machine manufacturer that truly has program design capabilities and overseas installation guidance experience, and sincerely solves customer problems.
RICHI Wood Pelletizer For Sale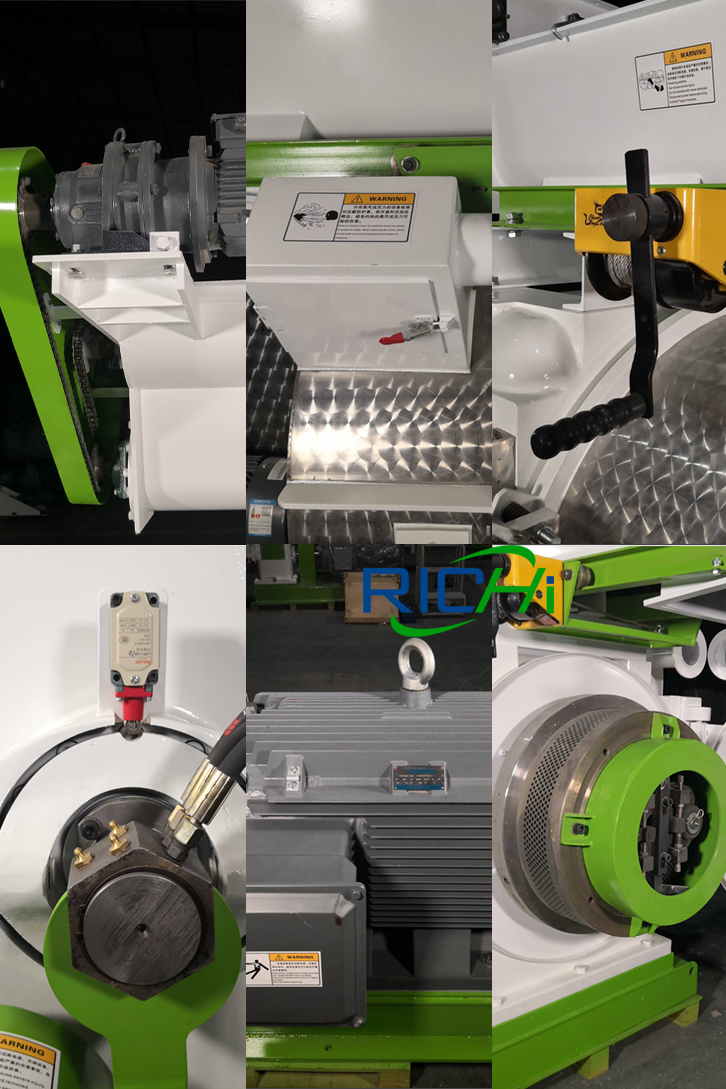 Startup Wood Pellet Mill Plans With RICHI
We provide professional wood pelletizer equipment, advanced wood pelletizing process technology, very competitive factory direct sales prices, and overseas installation team.
Find More Wood Pellet Machine Information
Wood Pelletizer Technical Parameter
| Model | MZLH320 | MZLH350 | MZLH420 | MZLH520 | MZLH768 | MZLH858 |
| --- | --- | --- | --- | --- | --- | --- |
| Anti-caking Feeder Power | 1.5KW | 1.5KW | 1.5KW | 2.2KW | 3KW | 3KW |
| Forced Feeder Power | 0.55KW | 0.55KW | 0.55KW | 0.75KW | 1KW | 1KW |
| Pellet Machine Power | 37KW | 55KW | 110KW | 160KW | 250KW | 280KW |
| Capacity(wood sawdust,biomass) | 300-400KG/H | 500-700KG/H | 1.0-1.2 T/H | 2.0-2.5 T/H | 2.5-4 T/H | 3-4.5 T/H |
| Capacity(grass,straw) | 600-800KG/H | 800-1000KG/H | 1.5-2 T/H | 3-4 T/H | 5-7 T/H | 8-10 T/H |
| Capacity(organic fertilizer) | 1-2 T/H | 3-4 T/H | 5-6 T/H | 7-8 T/H | 9-10 T/H | 10-12 T/H |
| Final Pellet | 6-12mm | 6-12mm | 6-12mm | 6-12mm | 6-12mm | 6-12mm |
| Weight(KG) | 2500 | 3500 | 4000 | 4500 | 5000 | 5500 |
| Dimension(mm) | 2200*900*1300 | 2500*1100*1600 | 2800*1150*1730 | 3000*1260*1860 | 3300*1500*2000 | 3500*1600*2180 |
Wood Pellet Machine Video
Looking for a reliable wood pellet mill manufacturer? We supply portable wood pelletizer, ring die wood pellet machine for industrial production.
RICHI also supply complete wood pellet production line that is designed for commercial wood pelleting plant to make biomass pellet from any type of agro and forestry waste with customized capacity.
As China renowned wood pellet mill manufacturer, we have complete range of ancillary equipment for your wood pelleting plant. Full stock of pellet mil spare parts are available.
More Product About RICHI Machinery
Find More Wood Pelletizer Machine For Sale
Power: 380volt, 37kw, 50hz
Application:

Used for the production of biomass pellets, wood pellets, agricultural and forestry waste pellets

Pellet size: 6-12mm
Power: 380volt, 55kw, 50hz
Application:

Used for the production of biomass pellets, wood pellets, agricultural and forestry waste pellets

Pellet size: 6-12mm
Power: 380volt, 110kw, 50hz
Application:

Used for the production of biomass pellets, wood pellets, agricultural and forestry waste pellets

Pellet size: 6-12mm
Power: 380volt, 160kw, 50hz
Application:

Used for the production of biomass pellets, wood pellets, agricultural and forestry waste pellets

Pellet size: 6-12mm
Power: 380volt, 250kw, 50hz
Application:

Used for the production of biomass pellets, wood pellets, agricultural and forestry waste pellets

Pellet size: 6-12mm
Power: 380volt, 280kw, 50hz
Application:

Used for the production of biomass pellets, wood pellets, agricultural and forestry waste pellets

Pellet size: 6-12mm