Coco Peat Pellet Making Machine For Sale
Best Coco Peat Pellet Processing Machine Supplier
The coco peat pellet machine is a specialized machine used for producing coco peat pellets, also known as coir pellets. Coco peat is a sustainable and environmentally friendly growing medium made from the fibrous material found between the husk and the outer shell of coconuts. The machine works by compressing loose coco peat into small, dense pellets that are easy to transport, store, and use in horticulture and agriculture. The pellets can be used as a soil amendment, seed starter, and potting mix, providing plants with essential nutrients and moisture retention. The machine typically consists of a feeding system, pelletizing system, and cooling system, and is used in various industries including agriculture, horticulture, and gardening.
All types coco peat pellet machine for sale
RICHI coco peat pellet making machine for sale
Coir Pith Pellet Machine Manufacturer
Turnkey coco peat pellet production solutions
Durable and competitive price
Coco peat pellet and coir pith pellet are a kind of popular, specially used for planting and using new type of soil. Using a coco peat pellet machine and coir pith pellet machine to make coco peat and coir pith into pellets is easier to store and transport over long distances. When using, just put the pellets in the container, add a certain amount of water, and then stir evenly.
RICHI is a professional coco peat pellet machine and coir pith pellet machine manufacturer and supplier. We can provide you with pellet machines and pellet production solutions. Contact us to get the latest solutions, equipment and quotations of the coco peat pellet making machine.
High quality and reasonable price
Custom the coco peat pellet production line according to your requirement
All types of pellet production equipment for sale
MZLH320 series ring die coco peat pellet machine ensures high capacity and efficient control of the pelleting process. The coco peat pellet making machine is dimensioned for large and designed with exchangeable wear parts.
Power: 37KW
Capacity: 600-800KG/H
Pellet Size: 6-12mm
MZLH350 series coco peat pellet machine has wide adaptability. According to different raw materials, different pellets can be produced. Larger feeders increase production capacity and ensure production efficiency.
Power: 55KW
Capacity: 800-1000KG/H
Pellet Size: 6-12mm
This ring die electric coco peat pellet machine is recommended for coco peat pellets business. Due to the power and voltage, it is not recommended for household pelletizing. It is very suitable for making coco peat pellets and coir pith pellets.
Power: 110KW
Capacity: Capacity: 1.5-2T/H
Pellet Size: 6-12mm
The MZLH520 series coco peat pellet making machine has a larger ring die and pelletizing chamber to ensure high-efficiency pellets production. In order to adapt to raw materials, we have added a forced feeder.
Power: 160KW
Capacity: 3-4T/H
Pellet Size: 6-12mm
MZLH768 series large commercial coco peat pellet machine is mainly used for the production of coco peat pellets, coir pith pellets and other biomass pellets. Enlarged feeders and larger ring die sizes are more suitable for pellets production.
Power: 250KW
Capacity: 5-7T/H
Pellet Size: 6-12mm
RICHI coco peat pellet machine for sale. 26 years of pelleting plant experience, professional design and manufacturing team, overseas installation engineers, competitive factory direct sales prices. Advanced pelleting process technology.
Power: 280KW
Capacity: 8-10T/H
Pellet Size: 6-12mm
Coco Peat Pellet Machine - Coir Pith Pellet Machine - RICHI
RICHI Coco Peat Pellet Making Machine For Sale
The coco peat pellet making machine is a multifunctional pellet machine used to manufacture coco peat pellets , coir pith pellets, organic fertilizer pellets and all types biomass pellets. According to the different raw materials, only need to replace the ring die and adjust the cutter distance to produce different pellets to meet the demand. For example: coco peat, coir pith, cow dung, chicken manure, horse manure, etc.
The reason why customers choose RICHI pellet making machine is not only because we have high-quality products, but also we can provide perfect biomass pellets production solutions according to customers' different needs and different raw materials, and even our after-sales service is also our major Highlights.
All our coco peat pellet making machine for sale has first-class technology; solid frame; stable motor. There is also a professional overseas installation team; training on the use of the pellet production system. Of course we still have competitive prices.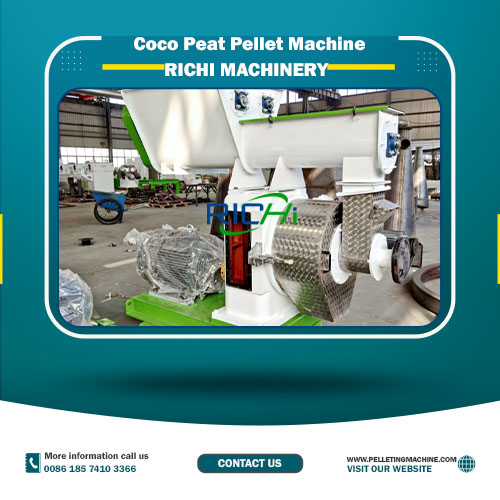 Video For RICHI Coco Peat Pellet Machine
You May Also Like Related RICHI Pellet Making Machine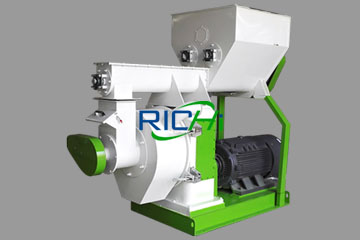 Horse Manure Pellet Machine For Sale