Hops pellet machine is base on hops as the main raw materials to making the biomass pellets. Also the hops pellet mill can make other biomass materials into pellets, like corn stalk, wheat straw, rice straw, sawdust and so on after they are crushing.
With the development of biomass pellet production industry, more and more hops are available as raw materials for biomass pellet manufacturing. The hops pellet making machine is also more popular in biomass pellet production industry.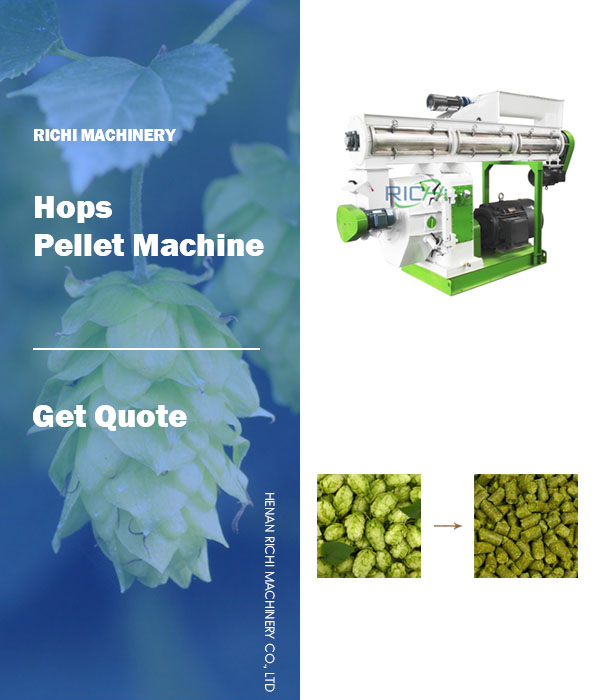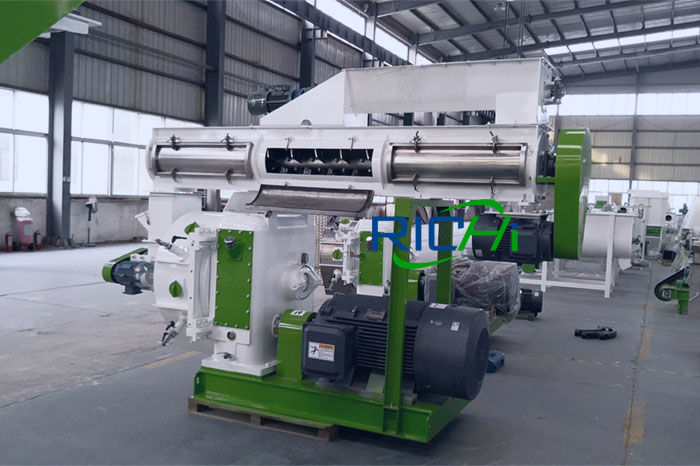 Hops Pellet Machine For Sale
Hops are mainly used as bittering agents, flavoring agents and stabilizers in beer. In addition to bitterness, they also impart hops, fruity or citrus flavors and aromas. Therefore, what we see most is the use of hops in beer. Hops pellet making machine is an indispensable equipment for the production of hops pellets. RICHI is a professional hops pellet mill manufacturer in China. We can also provide customer complete hops pellet production line with all equipments.
Hops Pellet Making Machine
If you are going to buy a hops pellet machine and build your own pellet factory to make hops pellets, RICHI will give you guidance in all aspects:
how to identify and select excellent hops pellet mill manufacturers; the precautions for purchasing hops pellet mill; how to establish your own hops pellet production plant ; how to make pellets from hops; etc.
RICHI Hops Pellet Machine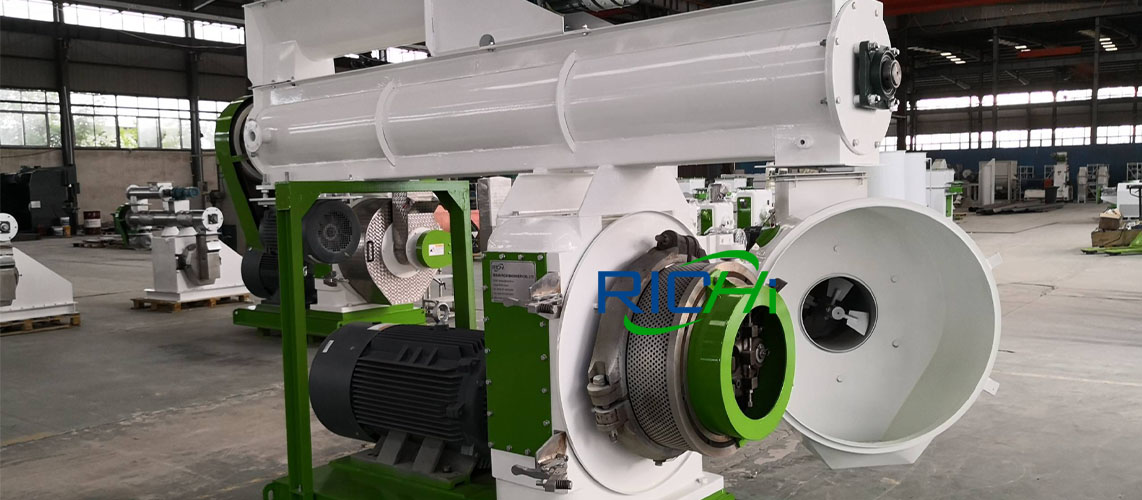 Hops pellet machine is the most important equipment in the production process of hop pellets. During the production process, the dried hops pass through the hops pellet mill and are compressed by rollers and ring dies. The effect of pressure causes the powdered hops to coagulate, and then is extruded from the hole of the ring die. It is worth noting that in the process of pelletizing hops, if the production process is very hasty and the hops pellet making machine does not often cool down, the heat generated during the pellet production process may cause damage to the hops.

Hops pellet machine is a key equipment for the production of pellets, which composed of multiple components. It is mainly composed of drive system, feeding system, pelletizing system, etc. The figure is for reference. It can be seen that in order to adapt to the particularity of the raw materials, we have increased the size of the feeding port and added a forced feeder, which not only solves the problem of low production efficiency of hops pellets, but also effectively reduces waste of raw materials.
All the hops pellet machine for sale, we have the following parameters, but when different raw materials are used, the capacity is different, and the related equipment that needs to be matched may also be different. Therefore, according to the requirements of raw materials and capacity, contact us for final guidance and suggestions.
| Model | MZLH320 | MZLH350 | MZLH420 | MZLH520 | MZLH768 | MZLH858 |
| --- | --- | --- | --- | --- | --- | --- |
| Anti-caking Feeder Power | 1.5KW | 1.5KW | 1.5KW | 2.2KW | 3KW | 3KW |
| Forced Feeder Power | 0.55KW | 0.55KW | 0.55KW | 0.75KW | 1KW | 1KW |
| Pellet Machine Power | 37KW | 55KW | 110KW | 160KW | 250KW | 280KW |
| Capacity(wood sawdust,biomass) | 300-400KG/H | 500-700KG/H | 1.0-1.2 T/H | 2.0-2.5 T/H | 2.5-4 T/H | 3-4.5 T/H |
| Capacity(grass,straw) | 600-800KG/H | 800-1000KG/H | 1.5-2 T/H | 3-4 T/H | 5-7 T/H | 8-10 T/H |
| Capacity(organic fertilizer) | 1-2 T/H | 3-4 T/H | 5-6 T/H | 7-8 T/H | 9-10 T/H | 10-12 T/H |
| Final Pellet | 6-12mm | 6-12mm | 6-12mm | 6-12mm | 6-12mm | 6-12mm |
| Weight(KG) | 2500 | 3500 | 4000 | 4500 | 5000 | 5500 |
| Dimension(mm) | 2200*900*1300 | 2500*1100*1600 | 2800*1150*1730 | 3000*1260*1860 | 3300*1500*2000 | 3500*1600*2180 |
Application Range of Hops Pellet Machine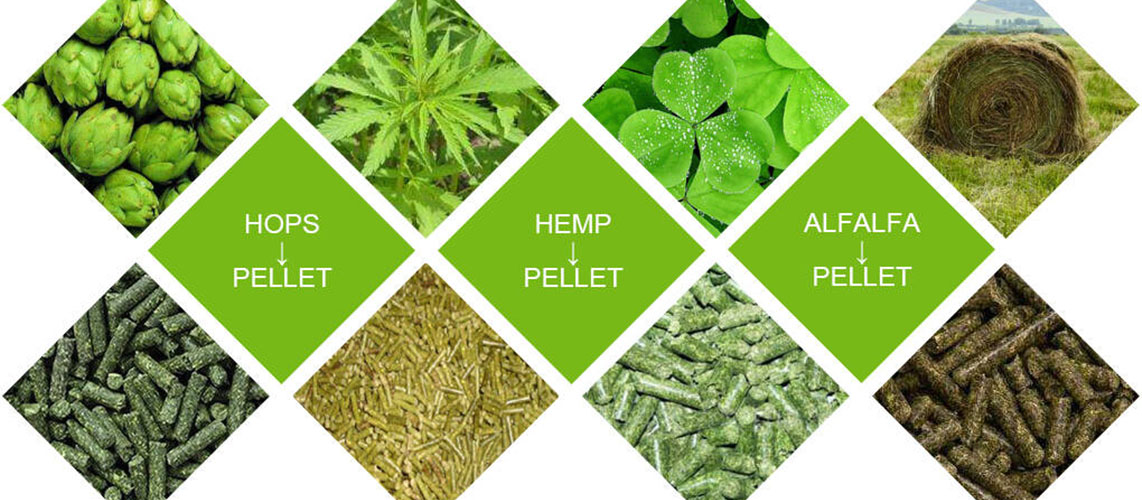 In addition to hops, hemp, pasture, hay, natural green grass, or other biomass raw materials can all be pelletized using a hops pellet machine.
Therefore, RICHI recommends that you tell us what your raw materials are before buying a pellet mill. According to the characteristics of the raw materials, we can recommend a more suitable pellet mill for you.
We are not only a manufacturer of hops pellet machine for sale, we also provide customers with complete pellet production solutions, just tell us your raw materials and expected output.
Why Customer Choose RICHI Hops Pellet Machine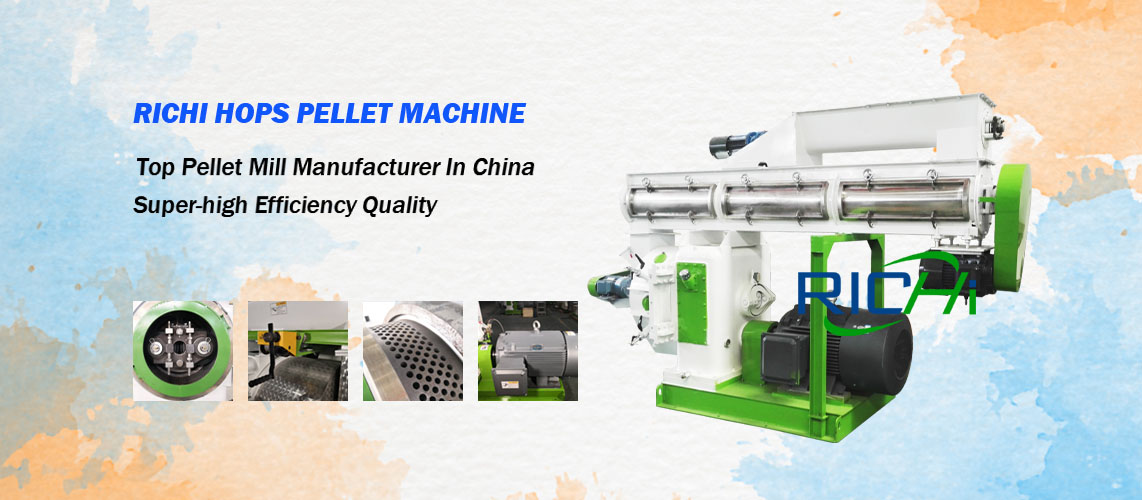 Anti-Arch Structure In Hops Pellet Making Machine
On the top of the hops pellet machine with a anti-caking bin . Inside the bin, there have two rollers for breaking the hops to avoid raw materials becoming cake . And the bin can keep hops pellet making machine working more smoothly.
Hops Pellet Mill Force Feeder
Because the hops is too light , so it is difficult to enter into the pelleting chamber , so we add a force feeder here to improve the efficiency of the pelleting process.
Optimized structure of the hops pelleting chamber ensures the uniformity of the material and maximizes the working potential of the hops pellet machine. Through the pressure between ring die and rollers, to make pellets. After pelleting , the hops pellets temperature is high about 70-80℃. And have 98% qualified pellets, 2% powder.
Ring Die And Press Roller
This is the 304 stainless steel ring die, it determines the final sizes of the feed! For the ring die, it has the following data: "d", which refers to the diameter of the ring die ; "h", which the the depth of the hole, or you can say the thickness of the hole. (d/h=compression ratio).
Hops Pellet Mill Cutting Device
To control the length of final hops pellets , means through adjust the distance between cutter and ring die to get the different length of hops pellets.
When the hops pellet mill machine running , inside the pelletizing chamber ,the temperature is very high, and the moisture of sawdust enter into the pellet chamber is 15%-17% ,so it will produce a lot of steam . In order to keep the pellet machine good working, so we open a hole here, to connect with draught fan and cyclone, to exchange the steam inside the chamber and also reduce the temperature in the chamber.
Siemens Motors ,SKF Bearings
Siemens electric motors are synonymous with quality, innovation and the highest efficiency. The high efficiency level reduces energy consumption and directly saves costs for users. High protection level to ensure the safety and reliability for users.
Hops Pellet Machine On Stock In RICHI
Trusted RICHI Hops Pellet Mill For Sale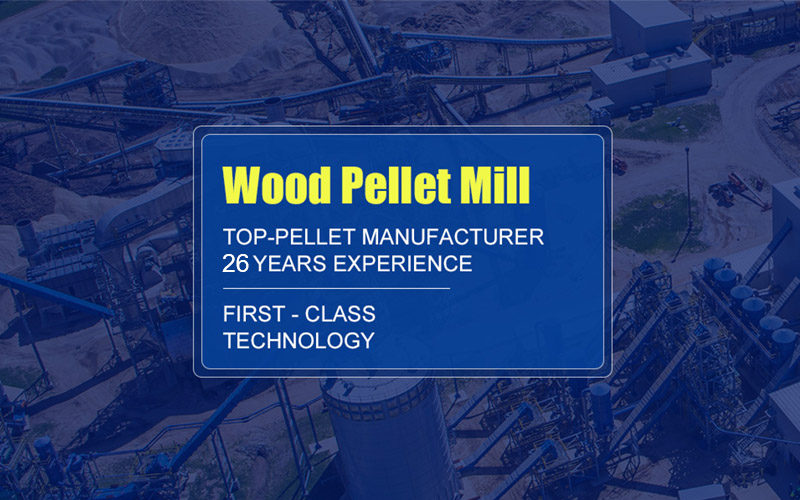 26Years Experience of Manufacturing and Exporting
"We have 26+ years' experience of hops pellet mill machine, and have exported 110+ countries, such as USA, Canada, Indonesia, Australia, Netherlands, New Zealand, Greece, Italy, Angola, South Africa, Turkey, UK, Germany, Malaysia, Thailand and so on."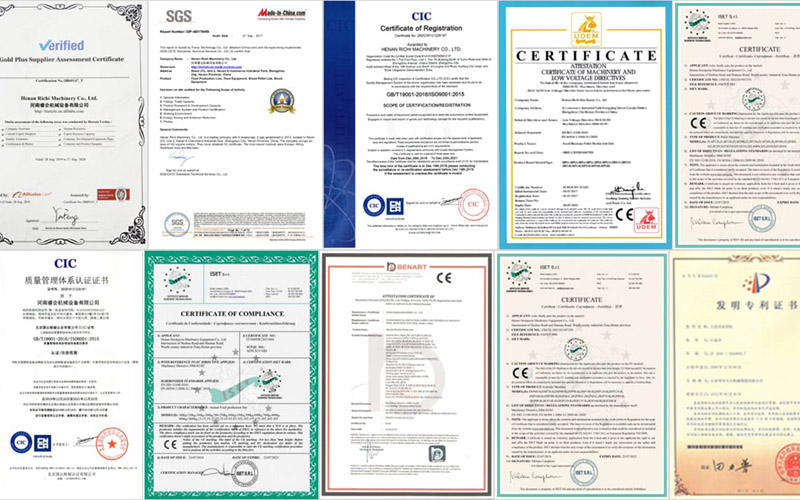 Full Set of Certification
"RICHI has pass through the CE&IOS 9001 Certification, All the hops pellet machine for sale has tested before delivery."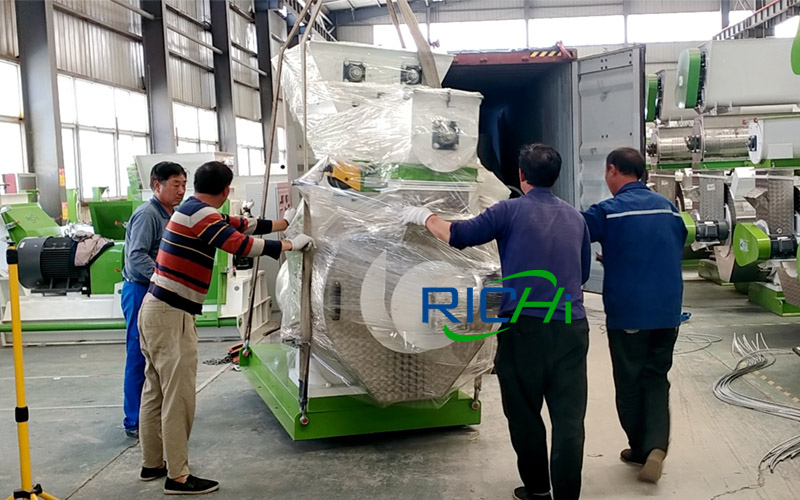 Support Delivery Anywhere in The World
"RICHI Machinery can ship the hops pellet making machine to your port in your country, we supply the FOB & CIF Price. Just contact us for more details."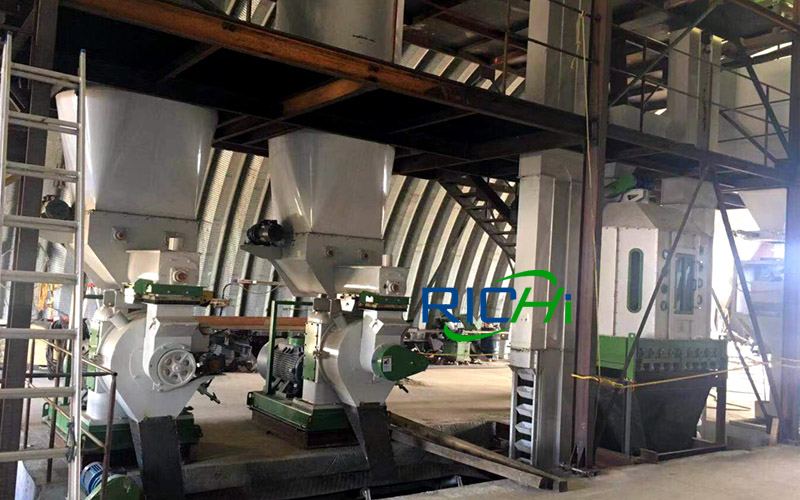 Full Support on Installation &Training
"We provide complete hops pellet machine for sale, installation at the customer's local area and promise to train – 'how to make hops pellets with hops pellet mill' until the customer is proficient in operating the pelletizing system."
Related Equipment Of Hops Pellet Machine For Sale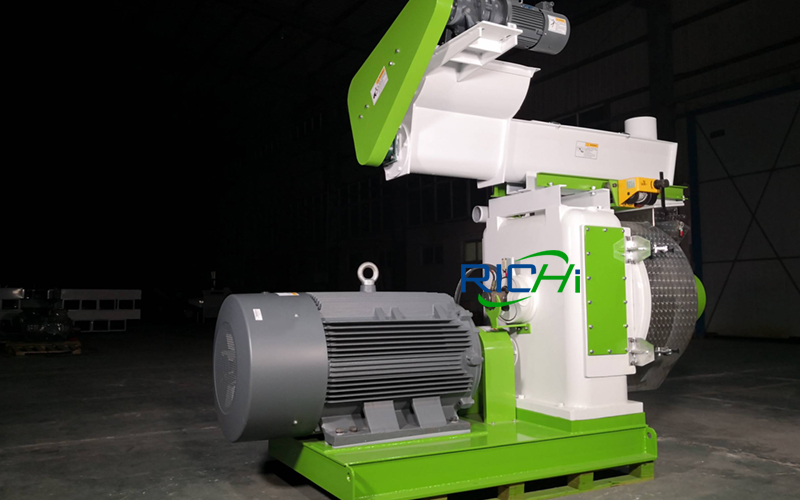 Hops Pellet Machine For Sale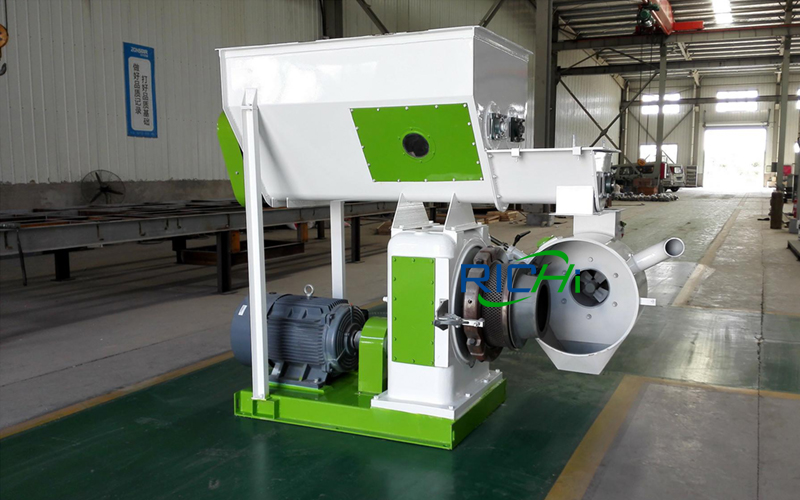 Hops Pellet Mill For Sale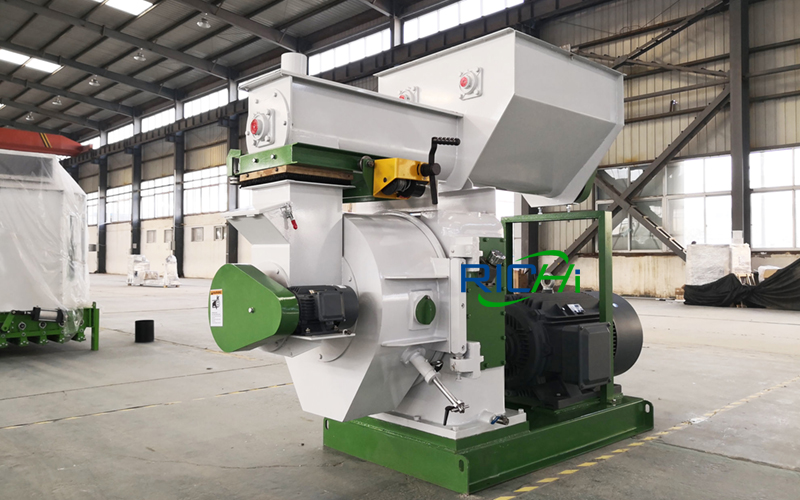 Hops Pellet Making Machine For Sale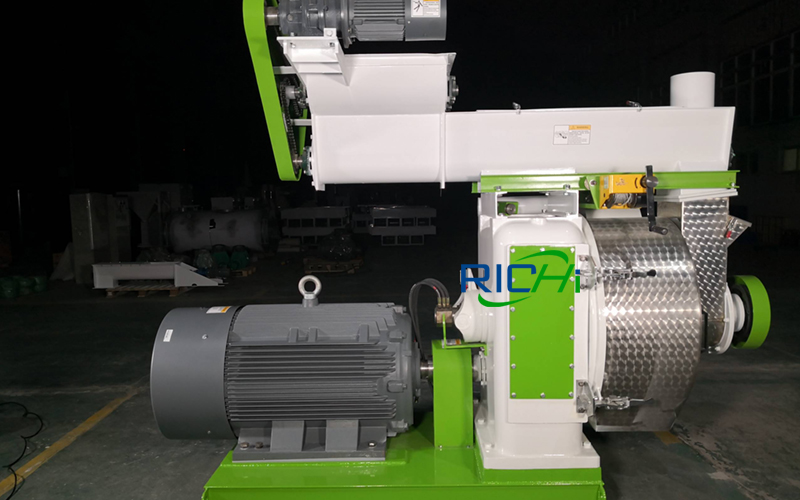 Hops Pellet Maker For Sale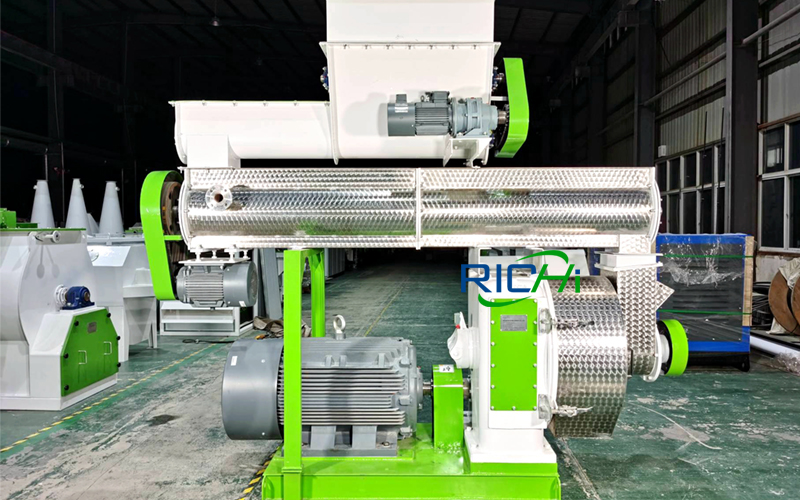 Hops Pellet Press For Sale