Wood Pellet Machine For Sale
In order to meet the challenges of different raw materials and different output, wood pellet machine for sale from RICHI Machinery has many different models.
As an advanced Chinese wood pellet machine manufacturer, we have achieved many innovations in wood pellet production equipment during our 26 years of development, and we have also provided many customers with valuable pelletizing solutions.
Up to now, we have exported our wood pellet machine to more than 110 countries overseas, including the United States, Canada, the United Kingdom, Australia, New Zealand, France, Sweden, Germany, Greece, and even some countries in Africa.
What we sell is not only pellet equipment, but also solutions and services to help customers solve problems.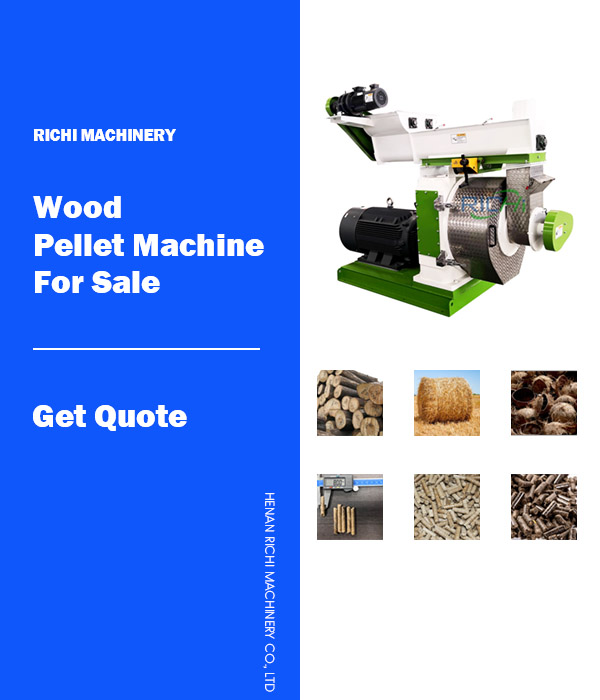 Henan Richi Machinery Co., Ltd was founded in 1995. After more than 26 years of development and growth, RICHI has grown into a modern enterprises engaged in independent research and development, production and sales, Including animal feed pellet machine for sale, biomass and wood pellet machine for sale, organic fertilizer pellet machine for sale, conveyor equipment and engineering, steel structure engineering, silos, automation control technology and engineering product development and manufacturing, design and installation. The company has passed ISO 9001 international quality management system certification and CE certification!
RICHI Wood Pellet Machine For Sale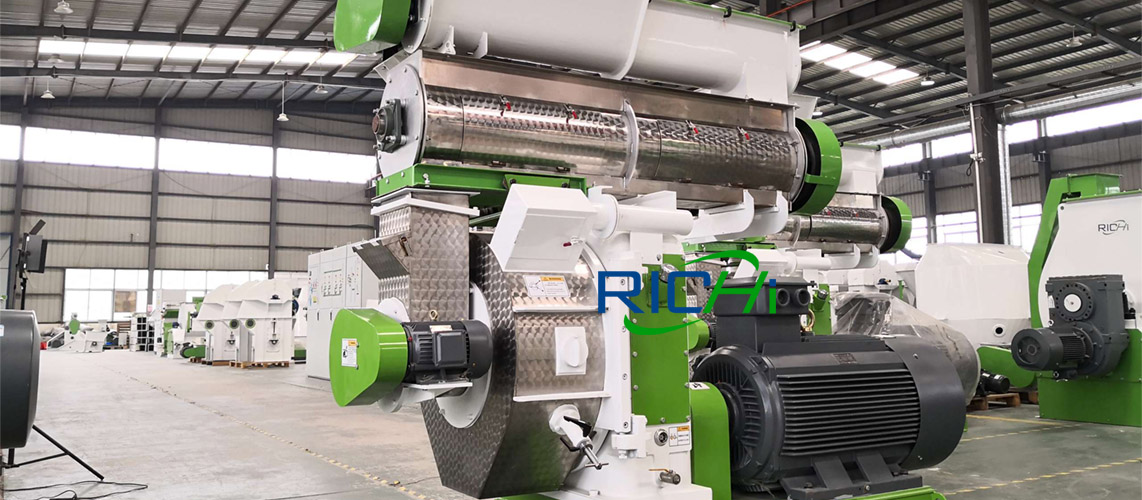 Wood pellet machine is a new energy pellet production equipment. Rice husks, peanut husks, melon seed husks, bamboo chips, bagasse, palm husks, branches, branches, bark, leaves, sawdust; various sawdust produced by large furniture factories, wood factories, are used as raw materials for pelletizing. The finished product will replace coal as renewable fuel pellets in the future.

After so many years of development of pellet mills, many brands are known to people. For example, there are first-line pellet mill for sale represented by Zhengchang, Famsun and RICHI in China; Andritz and Buhler wood pellet mill for sale in Europe; and CPM wood pellet press for sale in North America. No matter how the appearance of the wood pellet machine is different, the working principle is the same. All need a feeder to feed the raw materials into the pelletizing chamber, and each component needs to be linked to each other through bearings. In recent years, in addition to wood pelleting, there are many customers whose raw materials are relatively light. After a long period of repeated testing, we have added a forced feeder outside the pelleting room, the purpose of which is to increase the feeding efficiency of lighter raw materials, and ultimately improve work efficiency and increase output.
The wood pellet machine for sale, we have all the following parameters, and when different raw materials are used, the output is different, and the equipment that needs to be matched may also be different. Therefore, according to the requirements of raw materials and output, contact us for final guidance and suggestions.
| Model | MZLH320 | MZLH350 | MZLH420 | MZLH520 | MZLH768 | MZLH858 |
| --- | --- | --- | --- | --- | --- | --- |
| Anti-caking Feeder Power | 1.5KW | 1.5KW | 1.5KW | 2.2KW | 3KW | 3KW |
| Forced Feeder Power | 0.55KW | 0.55KW | 0.55KW | 0.75KW | 1KW | 1KW |
| Pellet Machine Power | 37KW | 55KW | 110KW | 160KW | 250KW | 280KW |
| Capacity(wood sawdust,biomass) | 300-400KG/H | 500-700KG/H | 1.0-1.2 T/H | 2.0-2.5 T/H | 2.5-4 T/H | 3-4.5 T/H |
| Capacity(grass,straw) | 600-800KG/H | 800-1000KG/H | 1.5-2 T/H | 3-4 T/H | 5-7 T/H | 8-10 T/H |
| Capacity(organic fertilizer) | 1-2 T/H | 3-4 T/H | 5-6 T/H | 7-8 T/H | 9-10 T/H | 10-12 T/H |
| Final Pellet | 6-12mm | 6-12mm | 6-12mm | 6-12mm | 6-12mm | 6-12mm |
| Weight(KG) | 2500 | 3500 | 4000 | 4500 | 5000 | 5500 |
| Dimension(mm) | 2200*900*1300 | 2500*1100*1600 | 2800*1150*1730 | 3000*1260*1860 | 3300*1500*2000 | 3500*1600*2180 |
Application Range of Wood Pellet Machine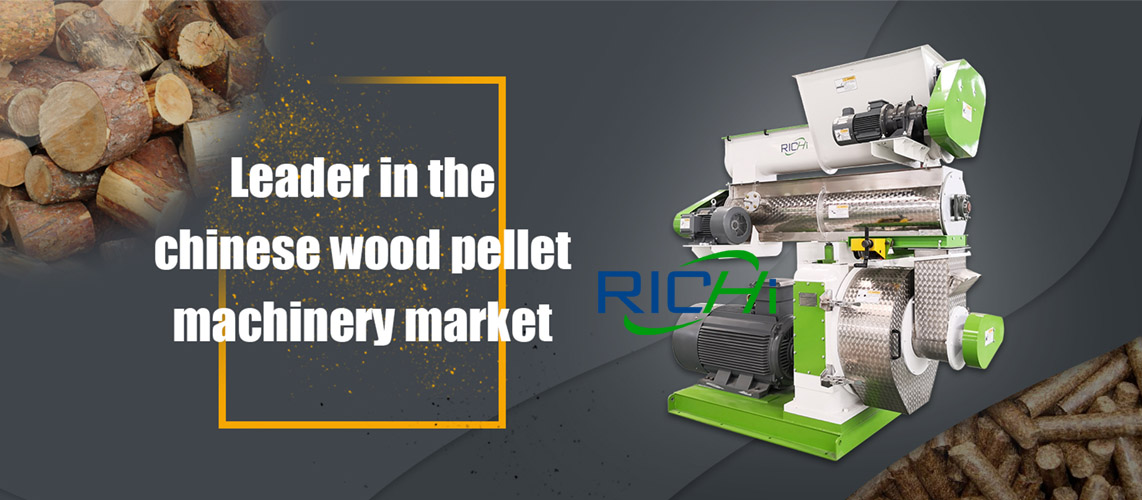 Generally speaking, for pellet machine, the raw materials are logs, branches, shavings, wood chips, sawdust and other forestry wastes. But now more and more organic wastes are developed into raw materials for biomass pellets, so our wood pellet machine can also be adapted to many raw materials. So we also use the name of the raw material to name the granulator. For example, in RICHI, we also call it:
The pellet mill machine for different raw materials has different names, but they are actually the same kind of granulator. The difference is that, according to different raw materials, some parts of the wood pellet machine are different (ring dies of different sizes and apertures; customized feeders; etc.).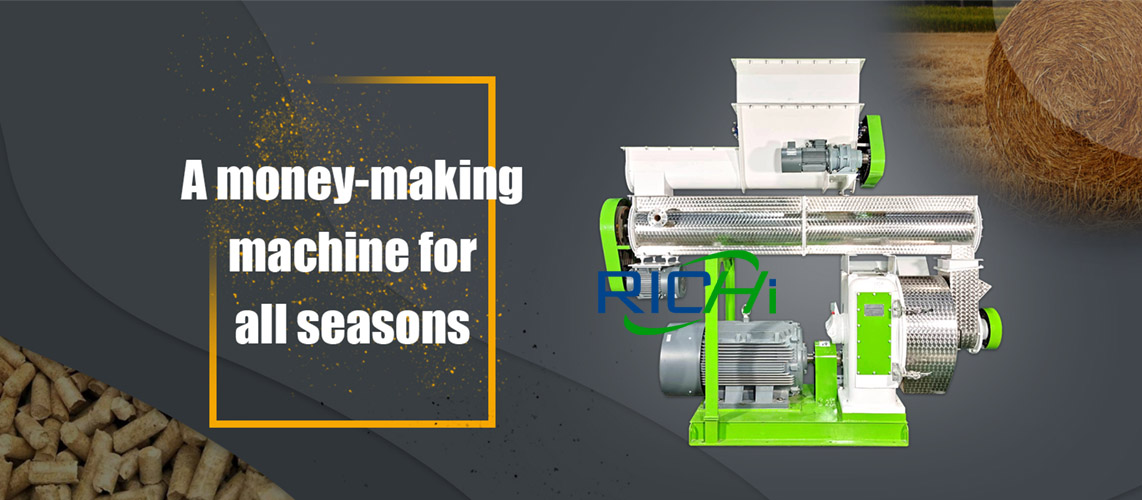 Anti-Arch Structure In Wood Pellet Making Machine
On the top of the wood pellet machine with a anti-caking bin . Inside the bin, there have two rollers for breaking the sawdust to avoid raw materials becoming cake . And the bin can keep wood pellet machine working more smoothly.
Wood Pellet Machine Force Feeder
Because the wood sawdust is too light , so it is difficult to enter into the wood pelleting chamber , so we add a force feeder here to improve the efficiency of the wood pelleting process.
Optimized structure of the wood pelleting chamber ensures the uniformity of the material and maximizes the working potential of the wood pellet machine. Through the pressure between ring die and rollers, to make pellets. After pelleting , the wood pellets temperature is high about 70-80℃. And have 98% qualified pellets, 2% powder.
Ring Die And Press Roller
This is the 304 stainless steel ring die, it determines the final sizes of the feed! For the ring die, it has the following data: "d", which refers to the diameter of the ring die ; "h", which the the depth of the hole, or you can say the thickness of the hole. (d/h=compression ratio).
Wood Pellet Machine Cutting Device
To control the length of final wood pellets , means through adjust the distance between cutter and ring die to get the different length of wood pellets.
When the pellet mill machine running , inside the pelletizing chamber ,the temperature is very high, and the moisture of sawdust enter into the pellet chamber is 15%-17% ,so it will produce a lot of steam . In order to keep the pellet machine good working, so we open a hole here, to connect with draught fan and cyclone, to exchange the steam inside the chamber and also reduce the temperature in the chamber.
Siemens Motors ,SKF Bearings
Siemens electric motors are synonymous with quality, innovation and the highest efficiency. The high efficiency level reduces energy consumption and directly saves costs for users. High protection level to ensure the safety and reliability for users.
Wood Pellet Machine For Sale On Stock In RICHI
Why RICHI wood pellet machine for sale can be trusted by importers?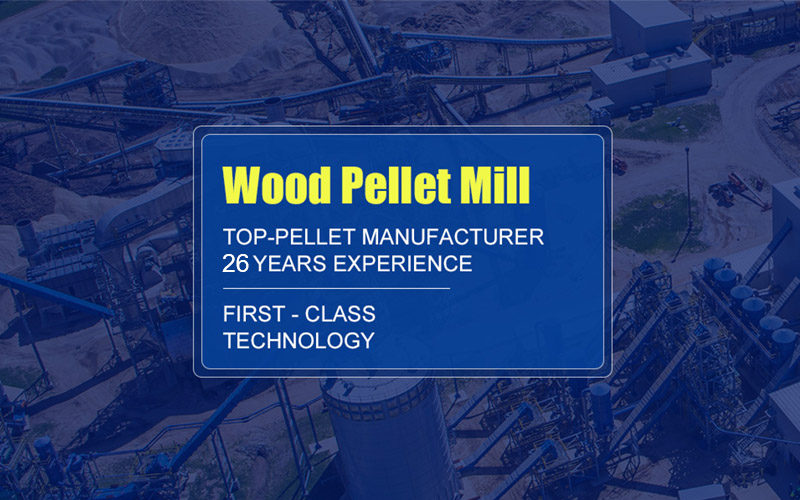 26Years Experience of Manufacturing and Exporting
"We have 27+ years' experience of wood pellet machine, and have exported 110+ countries, such as USA, Canada, Indonesia, Australia, Netherlands, New Zealand, Greece, Italy, Angola, South Africa, Turkey, UK, Germany, Malaysia, Thailand and so on."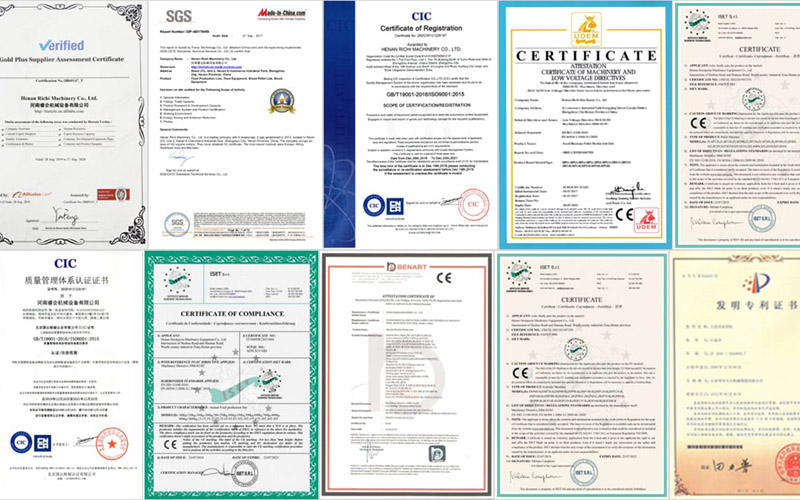 Full Set of Certification
"RICHI has pass through the CE&IOS 9001 Certification, All the wood pellet machine for sale has tested before delivery."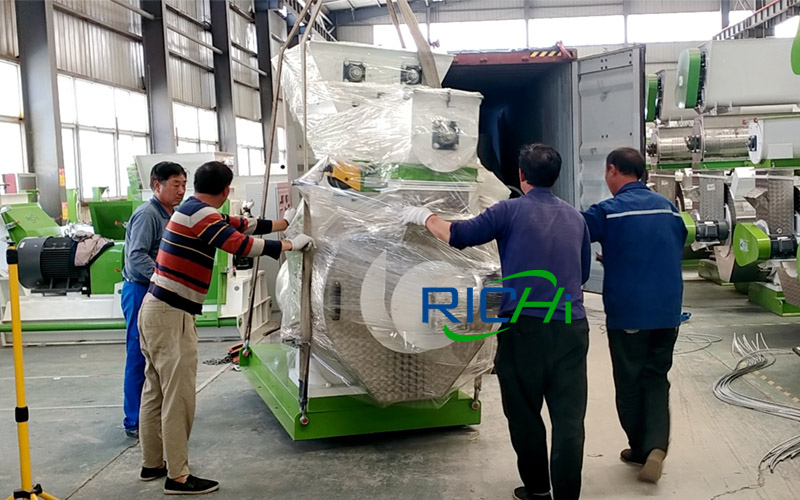 Support Delivery Anywhere in The World
"RICHI Machinery can ship the wood pellet making machine to your port in your country, we supply the FOB & CIF Price. Just contact us for more details."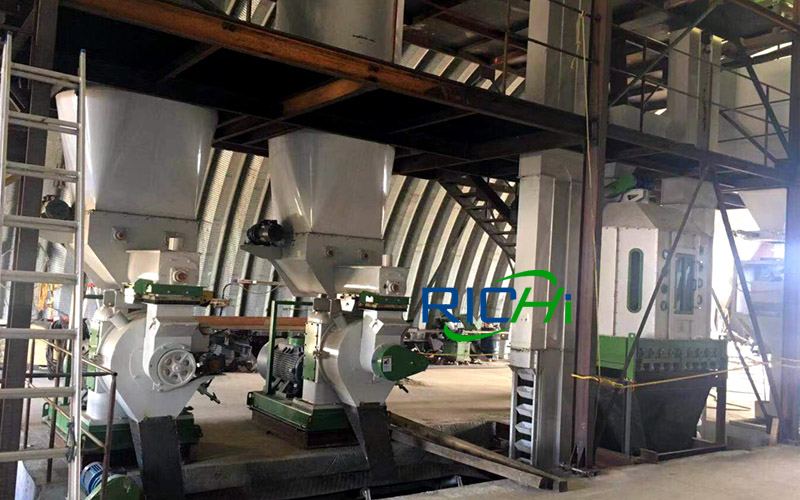 Full Support on Installation &Training
"We provide complete wood pellet machine for sale, installation at the customer's local area and promise to train – 'how to make wood pellets with RICHI wood pellet machine' until the customer is proficient in operating the pelletizing system."
Promising Biomass Wood Pellet Machine For Sale
Biomass is the name given to all non-bossilized organic materials. In many developed countries, bioenergy has been identified as the main source of energy for the future. Biomass pellet production is a growing industry because renewable energy is becoming more important. The energy values of biomass pellet materials, such as agricultural products and forest waste, after thickening processes such as wood granulation, become widely used fuels.
High-quality fuel may be created when two or more agricultural wastes are mixed in appropriate proportions and granulated by determining their combustion characteristics and energy values.
In 2020, global production of biomass wood pellets increased by 8% to just over 30 Mt compared to 2018, continuing a strong upward trend. Europe (about 62%) and North America (about 34%) continue to be the principal biomass wood pellet producing regions. The largest wood biomass pellet mills were in the United States (26%), Germany (10%), Canada (8%), Sweden (6%) and Latvia (5%). In the U.S., an estimated 214 biomass wood pellet manufacturing plants were installed in 2020.
Therefore, according to the development trend of global demand for biomass and wood pellets, the wood pellet machine for sale is still on the rise, because pellets are still the focus, and there are still many customers who inquire about wood pellet production equipment, pellet mill price and how to establish pellet production plants every day. If you are also interested in pellet production and want to invest in becoming a wood pellet maker, then contact us and we will provide you with a complete wood pelletizing solutions.
The Market Of Wood Pellet Machine For Sale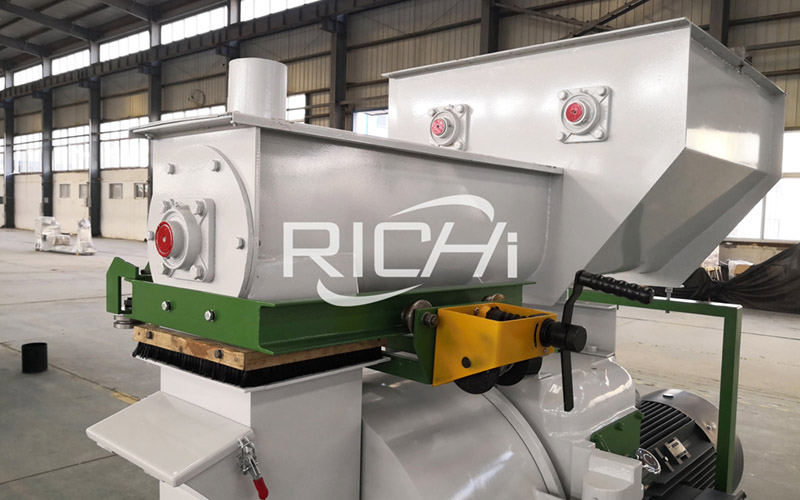 Wood Pellet Making Machine For Sale
With the advancement of technology and market demand, people's awareness of products is becoming clearer and more customers and investors will choose ring die pellet mills. Although the initial investment may be larger, it is undoubtedly the most cost-effective in terms of production scale, pellet quality, development planning, sales market, etc.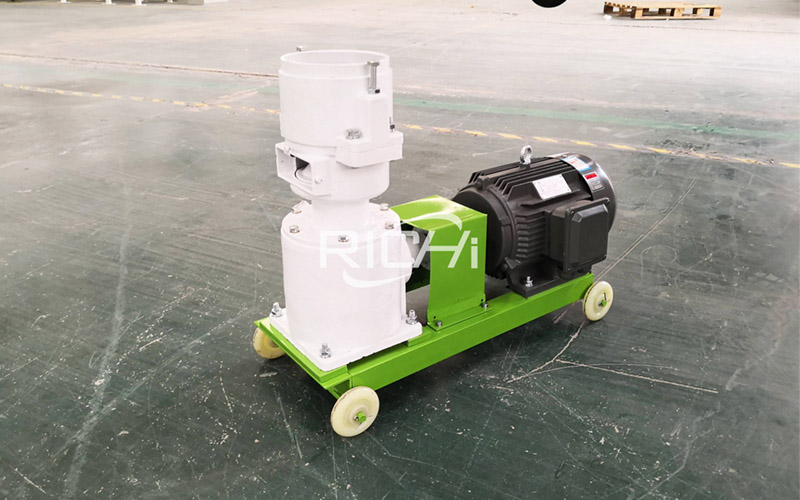 Flat Die Pellet Mill For Sale
If there is a large output, there will be a small output. Small flat die pellet machine is a product developed for small producers and families. However, the shortcomings are also obvious, such as small output, low automation, and low-quality pellets (the powder content of the intersecting ring die pellet machine is higher).
Learn More About Wood Pellet Machine For Sale
Want to learn more about biomass wood pellet machines? Contact us for more information about the pellet production process before purchasing pellet machine.
Related Equipment Of Wood Pellet Machine For Sale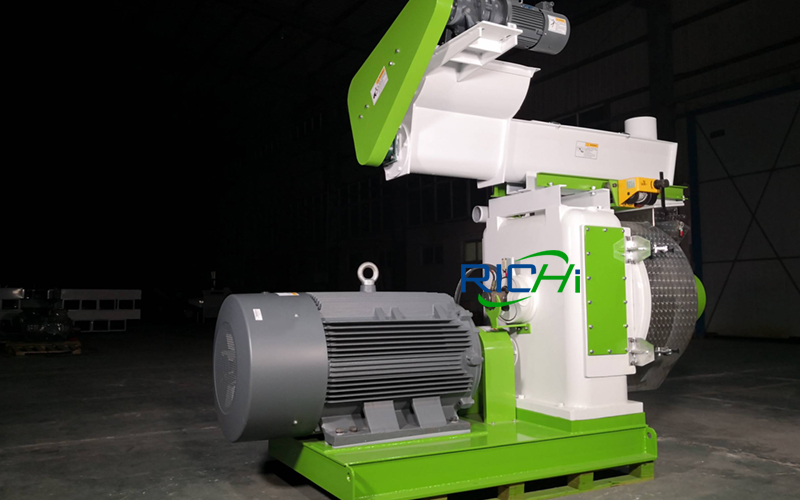 Wood Pellet Machine For Sale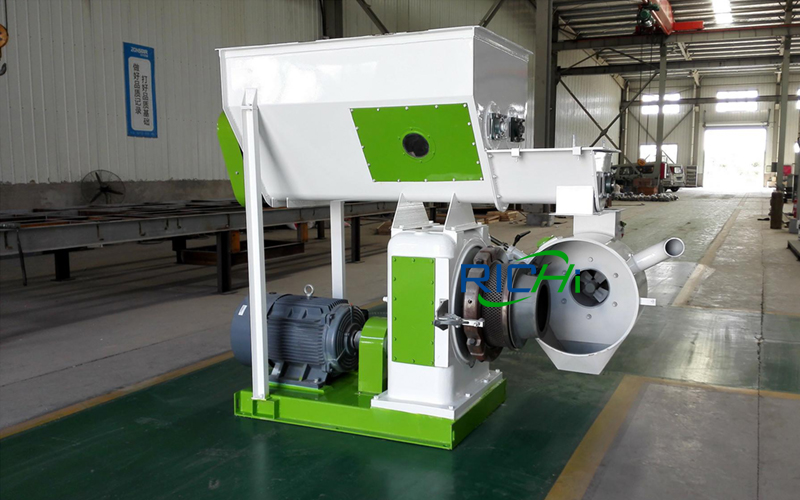 Wood Pellet Mill For Sale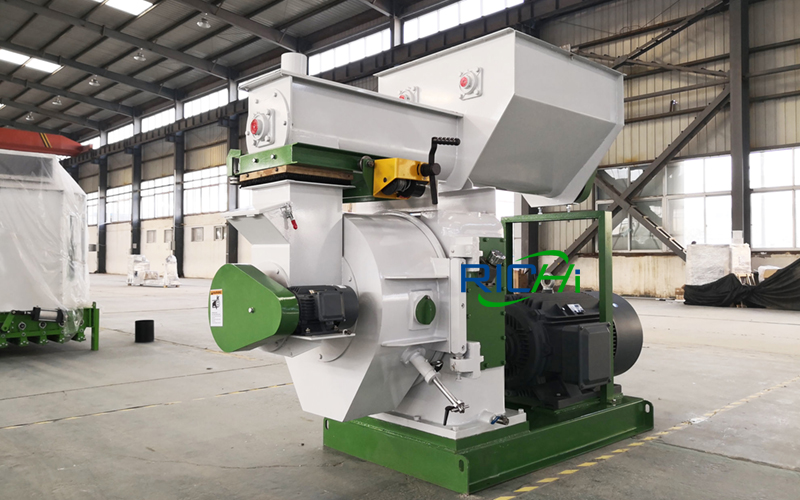 Wood Pellet Making Machine For Sale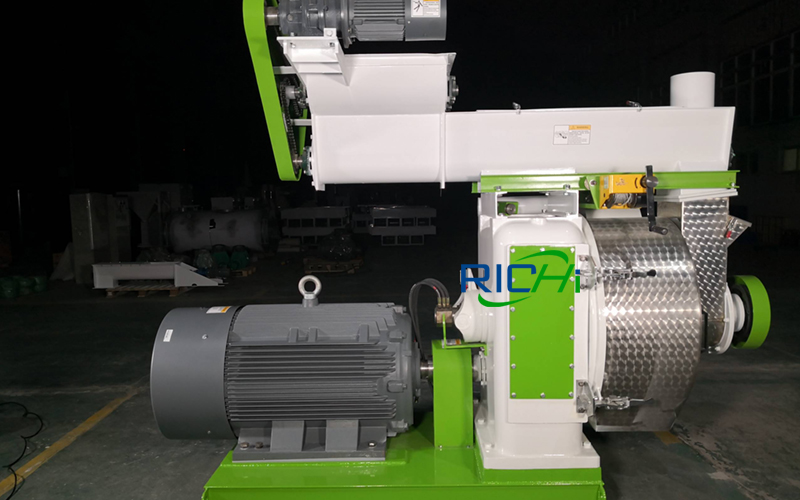 Wood Pellet Maker For Sale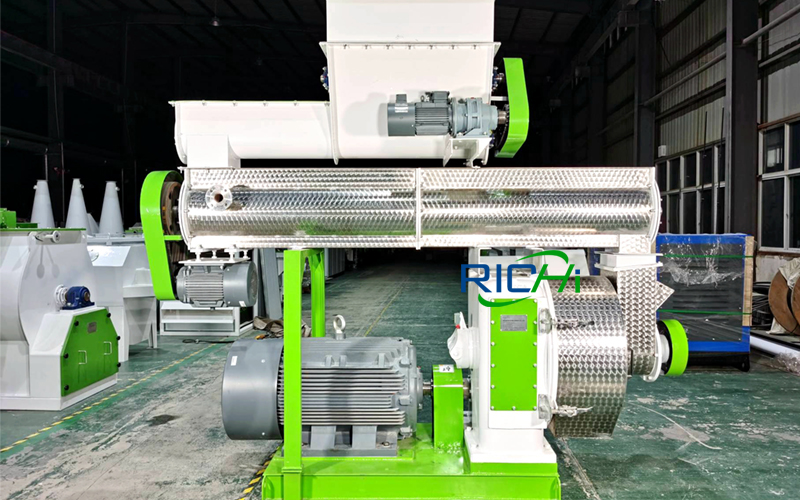 Wood Pellet Press For Sale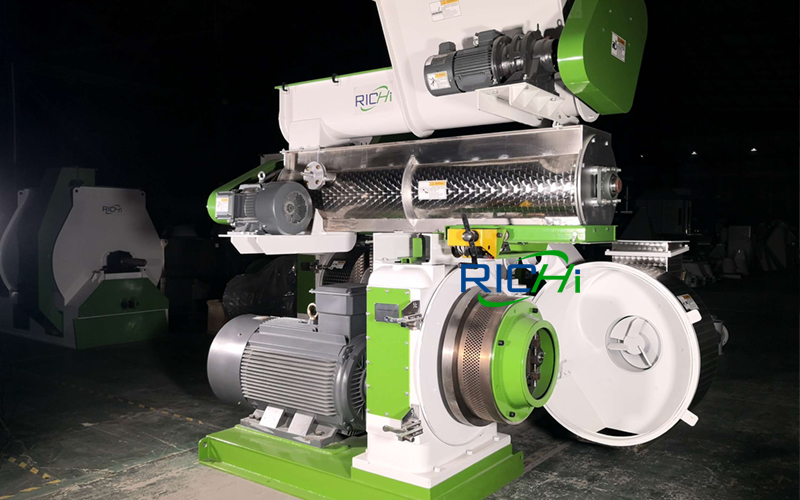 Wood Pellet Machine For Sale – The Related Guide
Wood Pellet Machine For Sale in USA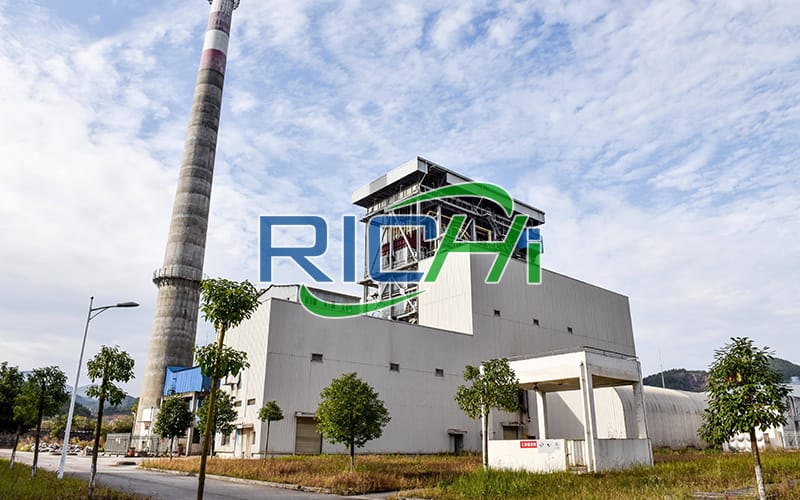 The project is a 10 tons per hou customized automatic wood pellet production line with a competitive price. The customer's main production raw materials are some waste wood, which is relatively large and contains impurities such as iron nails.
Therefore, if you want to make wood pellets, you must first slice and crush them. We have specially customized the cleaning section for customers, which can screen out iron nails, then directly slice and crush the waste wood, and then crush it again with a high-efficiency sawdust hammer mill to meet the granulation requirements.
The core equipment of this wood pellet plant is three MZLH768 ring die wood pellet press, with a single pellet mill machine output of about 2.5-4 tons/hour and power of 250kw. It is our high-performance pelletizing equipment, and it is also the wood pelletizing equipment recognized by customers all over the world.
Wood Pellet Machine For Sale in Canada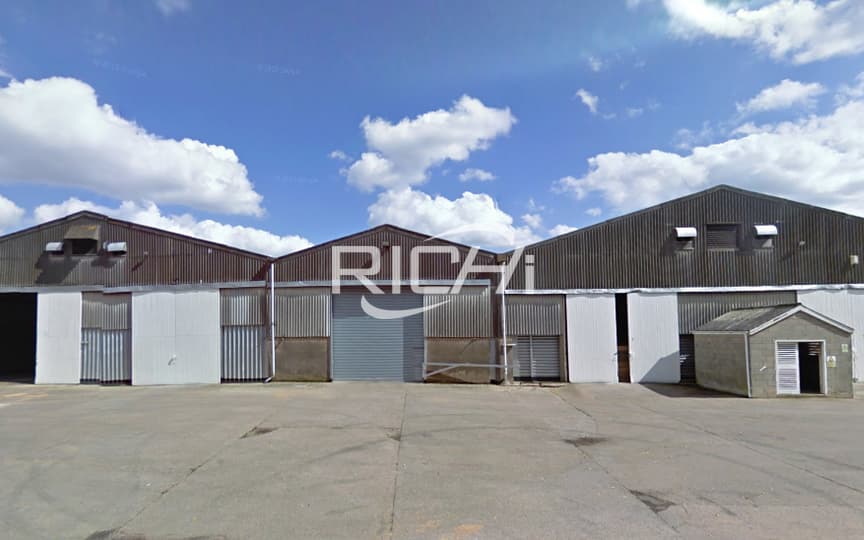 RICHI's professional installation team helps customers install and solve problems in the installation process.
We send two technical and installation engineers to guide the installation;
After installation and commissioning, we have trained the customer's workers how to operate the entire production line;
Train workers how to maintain and protect pellet production equipment;
According to the characteristics, we will formulate a complete maintenance rule for you, including how to maintain, when to maintain, and who to maintain;
Our company's after-sales department will regularly call Canadian customers to inquire whether maintenance is needed and give suggestions;
In addition to wearing parts, our company provides 1 year free warranty and permanent free technical support.
Wood Pellet Machine For Sale Australia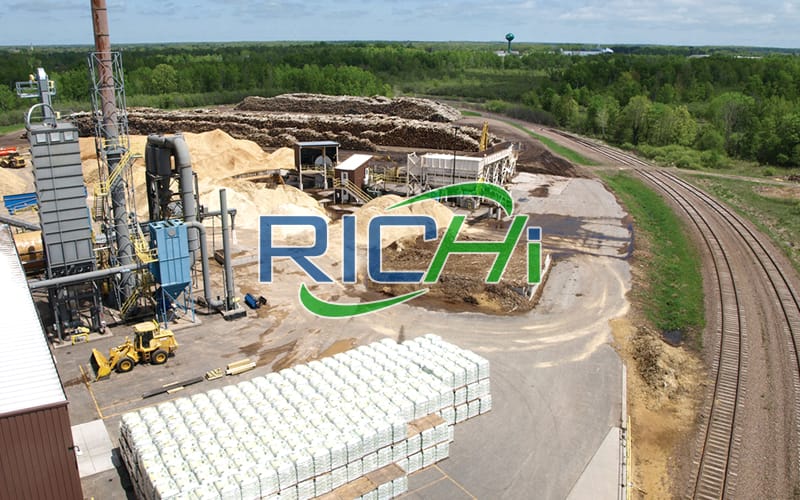 In 2021.01.21, the contract was signed for the 2-2.5t/h customized wood pellet processing line project. The customer has just entered the biomass pellet fuel processing industry. During the negotiation, we learned that the customer had a negotiation with 12 wood pellet machine manufacturers. RICHI was the last to enter his list of cooperation, but eventually became the most trusted manufacturer of China's wood biomass pellet production line by customers.
There are many reasons why customers choose RICHI. In addition to RICHI's product quality and brand awareness in many regions, customers also value our full consideration of him. In addition, due to the limited budget of the client, in order to ensure the quality and service life of the equipment configuration of the entire wood pellet fuel production line, for the pre-treatment stage of wood, the client purchases second-hand equipment in nearby areas, such as (wood peeling equipment, wood splitting equipment).
In addition, this 2-2.5 tons per hour biomass wood pellet plant strictly complies with Australian electrical standards. The final pellet factory also equips each device with an emergency stop system and an independent power switch to ensure safe operation.
Wood Pellet Machine For Sale UK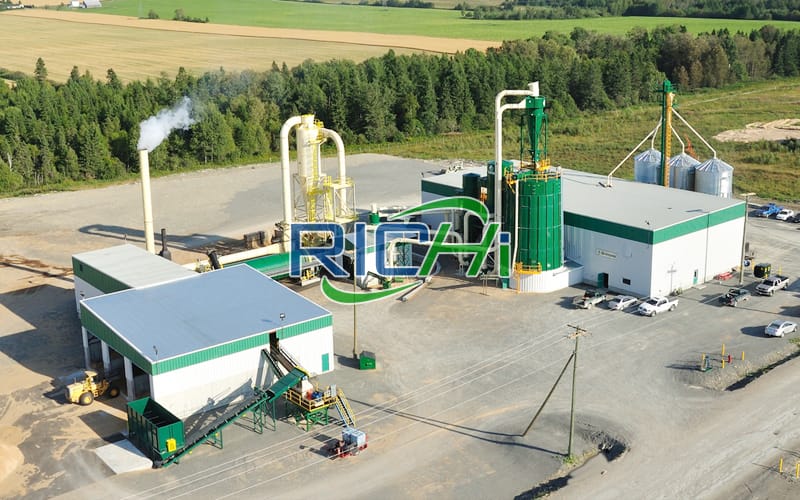 A 500kg/h beech wood small-capacity biomass pellet plant was built in the UK. The project is scheduled to be completed in the middle of 2018 and successfully completed in 2019. The main raw material is beech wood. The required production capacity is 500kg/h-700kg/h. The optimal moisture content of this raw material should be 12%.
The wood pellet production process of this project includes crushing, mixing, pelletizing, cooling, lifting and packaging. The packaging is divided into 15 kg per bag and 1 ton per bag to meet different market needs.
As mentioned above, beech wood is used to produce many useful products. The moisture content of beech wood is 12%, which is normal for wood pelletizing process, so you don't have to spend time drying it for longer. Drying wood is also easy because it shrinks quickly. Choosing beech wood as the raw material for wood pellet production enterprises also saves investment costs. This is why its use in the production of wood pellets is a great choice for our Uk customers.