Straw Pellet Machine For Sale
Search for straw pellet machine sale at RICHI Machinery. From processing raw material to finished pellets, RICHI designs, builds, and installs complete pellet production systems. Start your straw pellet production business with RICHI Machinery. Turn your waste into profits.
Your Best Pellet Machine Supplier for the followings:
Wood Pellet Machine For Sale
Biomass Pellet Making Machine
Rice Husk Pellet Making Machine
EFB Pellet Machine
RICHI Machinery is the 26+ years of experience straw pellet machine manufacturer in China. We have sell the pellet machine to 110+ countries, including U.S, Canada, Australia, New Zealand, UK, Africa.
Straw pellet machine is used to produce pellets, one set of straw pellet making machine can make animal feed pellets, fuel pellets, or other biomass pellets. So, the raw materials of pellets are rice straw, wheat straw, agrio waste, and all the biomass materials.
RICHI Machinery has fully automatic straw pellet machine, semi-automatic straw pellet machine for sale. All the machines are high efficiency and long service life.
Not only supply you high-quality pellet mill but the best services. Such as full supporting installation and training, 24/7 service, best after-sale service.
MZLH320 series ring die wood pellet machine ensures high capacity and efficient control of the pelleting process. The wood pellet mill machine is dimensioned for large and designed with exchangeable wear parts.
Power: 37KW
Capacity: 600-800KG/H
Pellet Size: 6-12mm
MZLH350 series wood pellet making machine has wide adaptability. According to different raw materials, different pellets can be produced. Larger feeders increase production capacity and ensure production efficiency.
Power: 55KW
Capacity: 800-1000KG/H
Pellet Size: 6-12mm
This ring die electric wood pellet mill is recommended for straw pellet production plant. Due to the power and voltage, it is not recommended for household pelletizing. It is very suitable for making straw pellets, alfalfa pellets, forage pellets, wood sawdust pellets, and other biomass pellets.
Power: 110KW
Capacity: Capacity: 1.5-2T/H
Pellet Size: 6-12mm
The MZLH520 series wood pellet maker has a larger ring die and pelletizing chamber to ensure high-efficiency straw pellet production. In order to adapt to lighter raw materials, we have added a forced feeder.
Power: 160KW
Capacity: 3-4T/H
Pellet Size: 6-12mm
MZLH768 series large commercial wood pellet press is mainly used for the production of biomass pellets. Enlarged feeders and larger ring die sizes are more suitable for straw pellet plants.
Power: 250KW
Capacity: 5-7T/H
Pellet Size: 6-12mm
RICHI wood pelletizer for sale. 27 years of pelleting plant experience, professional design and manufacturing team, overseas installation engineers, competitive factory direct sales prices. Advanced pelleting process technology.
Power: 280KW
Capacity: 8-10T/H
Pellet Size: 6-12mm
Welcome to Visit RICHI Pellet Machinery Factory
RICHI supply rice straw pellet making machines, wheat straw pellet machines, paddy straw pellet machines, and all kinds of straw pellet machines for sale. We are the top pellet machine manufacturer in China. After so many years of development, almost every continent and every country have our equipment, and customers are using our solutions. Contact us and get the best price.
Straw Pellet Machine Manufactaurer
The straw pellet machine is a device, which mainly used to manufacture fuel pellets or animal feed pellets. According to the different raw materials, only need to replace the ring die and adjust the cutter distance to produce different pellets to meet the demand. For example: straw, wood chips, grass, other waste materials, etc.
The reason why customers choose RICHI's pellet machine is not only because we have high-quality products, we can provide perfect biomass pellet production solutions according to customers' different needs and different raw materials, and even our after-sales service is also our major Highlights.
All our straw pellet machine for sale has first-class technology; solid frame; stable motor. There is also a professional overseas installation team; training on the use of the pellet production system. Of course we still have competitive factory direct prices.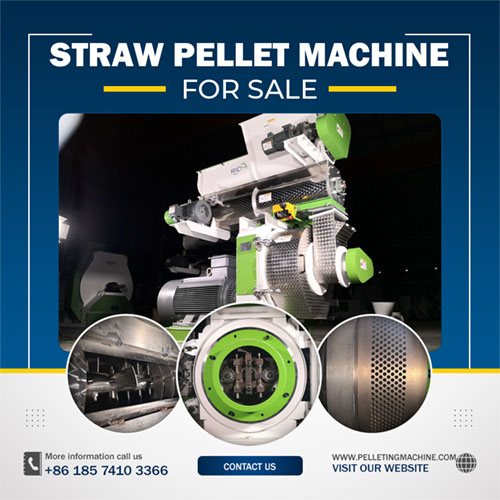 Video For Straw Pellet Machine
You May Also Like Related RICHI Pellet Machine
The Related Guide About Straw Pellet Machine
Can you make pellets out of straw?
Straw pellets are special products produced from straw waste, and their applications range from new energy fuels to animal feed and animal bedding. From straw to pellets, many procedures must be performed. The following is a detailed step-by-step instruction on how to make straw pellets.
Preparation of raw materials
During the harvesting of crops, the remaining straw is mixed with dust and other foreign materials (such as stones, metals and plastics). These impurities will damage the straw pellet machine and reduce the pellet quality. Therefore, they must be removed.
Straw grinding
Straw is a tubular material that needs to be crushed to the required size before it can be used for pelleting. Grinding mainly involves cutting and shredding straw.
Drying
This process is often bypassed, but it is still worth mentioning as part of the straw pellet formation. The delivered straw has a moisture content of approximately 15%, which is very suitable for pellet production. When sawdust is also used, drying is added to the process.
Conditioning
This is basically the process of increasing straw hardness to the desired state. It involves application of steam or water as well as binding agents and additives. Conditioning is necessary for achieving right temperature that allows malleability and melting of the lignin (which is found in raw straw) to act as the binding agent. Increasing hardness prevents excessive abrasion when pelletizing.
Straw Pelletizing
Straw pellet machine is the main equipment of producing straw pellets. During this processing, consider aspects of moisture content in the straw, fiber strength, pellet size and natural binders, all these will affect the straw pellets quality. It is also important to prevent pellet breakage, overheating, and pellet die blocking.
These challenges may lead to increased energy costs, damaging the straw pellet making machine, and poor pellet quality. Therefore, it is essential to use a high-quality straw and use a thicker pellet die to increase the compression length and obtain good quality.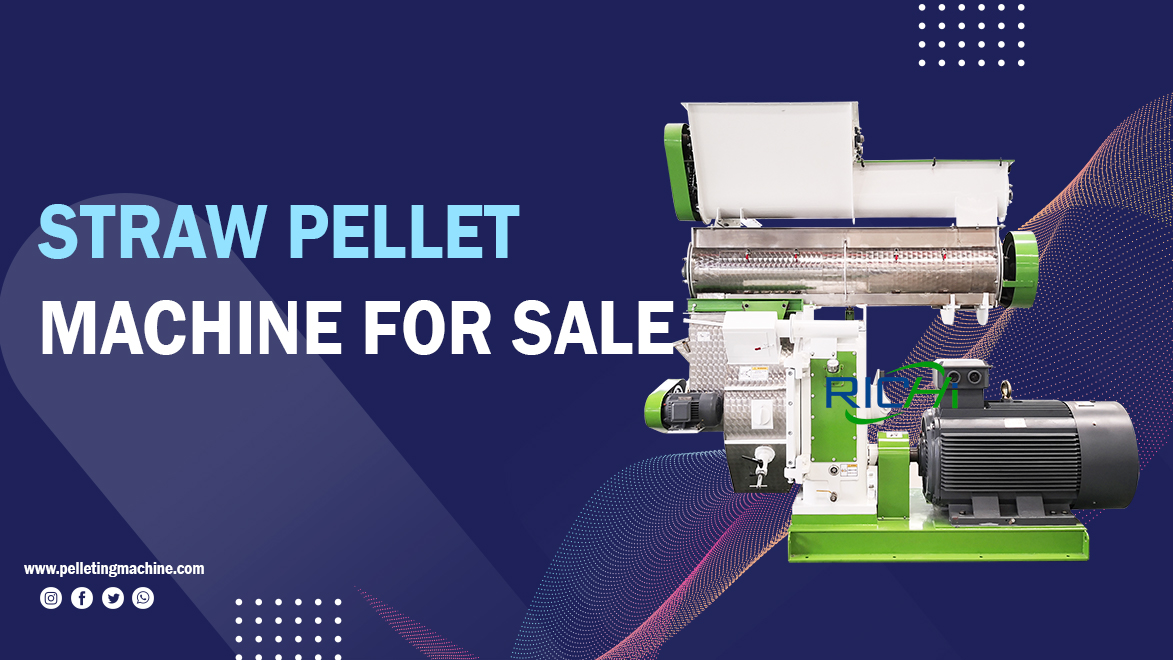 Cooling and screening
After pelletizing, the straw pellets will become hot and soft. While refining the particles, they should be cooled to obtain the required hardness. The moisture content of the final product will decrease, but the bulk density will increase. The water content is usually reduced from 15-20% to below 10%, and the density increases from 130 to approximately 600 kg/m³.
What are straw pellets used for?
Straw is a by-product of crops, and is the dried stem from which grain and chaff are removed. After the crop harvest period, a large amount of straw will be produced. Now more and more people have discovered the value of recycled straw as an income-generating resource. Among them, the use of straw pellet machine to make pellets is becoming more and more popular.
Especially now that new energy sources are getting more and more attention, straw pellets should become one of the important materials. In addition to being used as new energy fuel particles, straw pellets can also be used as animal feed and animal daily necessities.
Why is the straw pressed into pellets?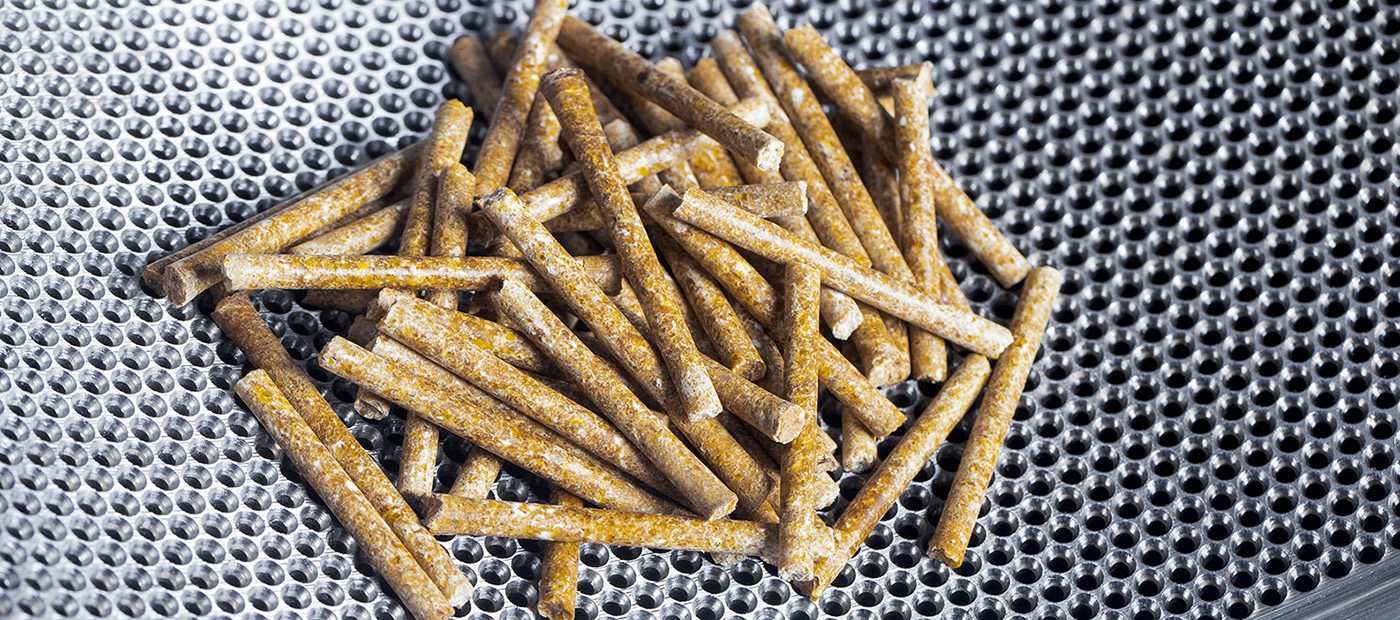 After the straw is made into pellets using a straw pellet machine, it can still be used as a new energy source. Not only can it be burned, it can also be used as animal feed or animal daily necessities (horse bedding pellets).
New energy fuel pellets. The compressed straw pellets have high calorific value, low moisture and ash content, and high combustion efficiency at the same time, which is more conducive to combustion.
Good for environmental protection. The carbon dioxide emissions of straw pellets are zero. The burning of straw particles will return the carbon dioxide to the atmosphere for reuse in the next biomass growth.
Higher economic efficiency. Straw pellet production utilizes agricultural wastes such as rice straw, wheat straw and corn stalks. In addition to the ash from the burning of the pellets, it can also be used as a mineral fertilizer because it contains a high content of elements that are conducive to plant growth.
Easy to store and transport. The density of pellets is higher than that of straw, so it can reduce transportation costs and provide more energy while being easy to store on your site.
Coupled with the dwindling number of non-renewable energy sources, human over-exploitation of the earth makes us have to continue to look for alternative energy sources. Then the simplest thing must be to start with the waste around us, so the crop waste that was abandoned before has now become a kind of pelleting raw material with good economic benefits.