Biofuel Pellet Plant with Wood and Straw Waste – 10TPH Turnkey Project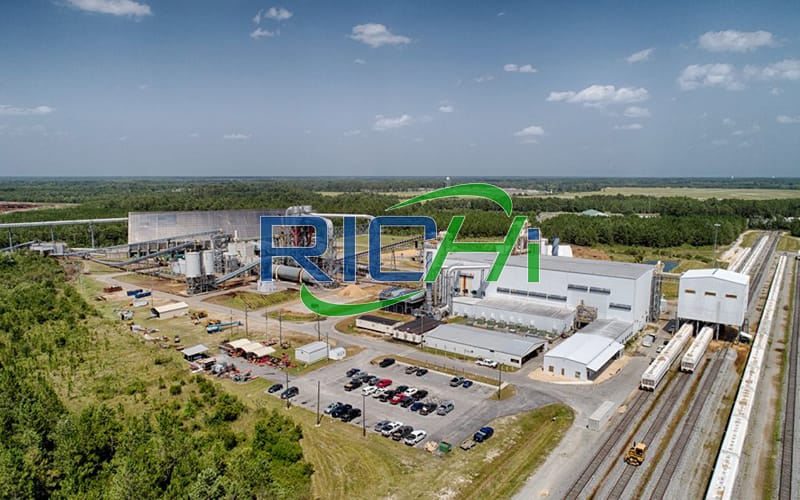 Main machines in this complete biofuel pellet plant
Large industrial wood chipper machine, straw cutter, multifunctional biomass materials hammer mill, biomass sawdust drying equipment, high efficiency pellet mill for biomass pellet plant, bucket elevator, screening machine, biomass pellet cooling machine, automatic biomass pellet bagging scale, etc.
Customer's main raw materials
Customer's final biofuel pellet size
Packing system for the biofuel pellet plant
Yes, automatic biomass pellet packing system
Yes, biomass steam boiler
Customized scheme for the biofuel pellet plant
It's a customized scheme of biomass pellet plant for our customer
RICHI provide the drawing details
1. Flow chart of biofuel pellet plant;
2. install drawings of the complete biomass pellet plant;
3. pit drawings;
4. operating instruction
5.the production construction design drawings;
6. steel structure full drawing and steel material list;
7. plan and sectional layout graph of workshop drawings;
8. steel structure construction drawings;
9. the detailed steel structure drawings and material list;
10. Diagram of floor;
11. roof and wall reserved hole;
12. Oscillatory coefficients of equipment.
Details of this 10t/h turnkey biofuel pellet plant project
At present, biomass used as energy mainly refers to wastes such as crop straw, forestry and wood processing. Biomass can be converted into high-efficiency solid, liquid and gaseous fuels, which can be used to replace non-renewable energy sources such as coal, oil, and natural gas. That's why a lot of customers want to invest in biomass pellet plant. (Read more: how to set up a biomass pellet plant?)
Biomass energy is an important renewable energy source. The client invested US$1.8 million (approximately RMB 20 million) to carry out the "Project with an annual output of 20,000 tons of wood pellets and 5,000 tons of straw pellets" in Jiangsu Provincial, China. The project covers an area of ​​5333m² , Lease the existing industrial plant in the park, with a construction area of ​​3000m².
The layout of the 10t/h biofuel pellet plant is based on the characteristics of the project, combined with the current situation around the project, economical, practical and beautiful, and the general layout of the biomass pellet plant is carried out. The water for this wood pellet fuel factory is mainly domestic water. The water for the wood biomass pellet manufacturing plant is provided by the local tap water pipe network, and the water consumption is 2.6m3/d (780m3/a).The electricity used for the project is drawn from the power supply network of the park. The annual electricity consumption of the project is 1.5 million kWh, which can meet the electricity demand of the project.
Core Equipment of Wood Pellet Production Line
RICHI Pellet Machine For Sale