How to make hemp pellets with hemp pelletizing equipment?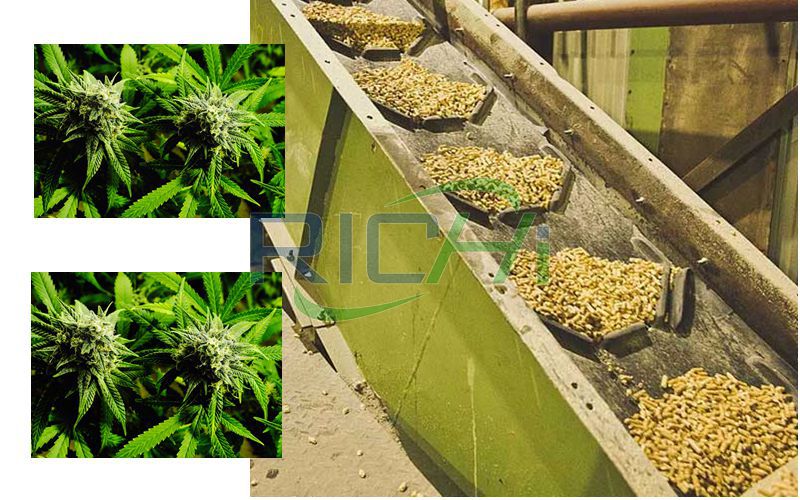 Hemp pelletizing equipment has become more and more popular, because hemp pellets can be used not only as animal feed pellets(horse), but also as heating pellets. So how to make hemp pellets with hemp pelletizing equipment?
If you want to make hemp pellets, the most important thing is to choose a high-quality hemp pelletizing equipment and other pellet production machinery to form a complete hemp pellet production line.
As a hemp pellet machine manufacturer with many years of experience, RICHI has successfully designed and installed several hemp pellet production lines in many countries. Because pellet production involves multiple equipment, such as pulverizers, dryers, pellet mills, coolers, conveying systems, etc.
it is recommended that customers choose hemp pellet mill factory rather than trading company when choosing a hemp pellet mill supplier. On the one hand, the hemp pellet machine factory can ensure the integrity of the equipment. On the other hand, the factory can generally make the most suitable pellet production plan according to the needs of customers, but the trading company does not have the ability to design.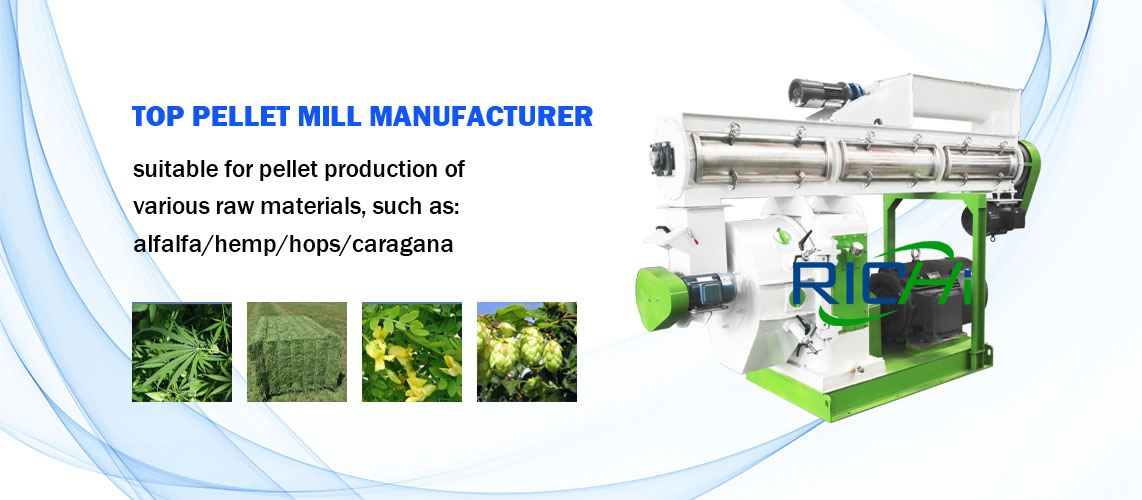 Hemp pellets are produced by compressing the hemp material which has first passed through a hammer mill to provide a uniform dough-like mass. This mass is fed to a hemp pelletizing equipment, where it is squeezed through a die having holes of the size required (normally 6 mm diameter, sometimes 8 mm or larger).
Usually, the production of hemp pellets requires the following steps:
Pulverization – The pulverizer grinds the hemp material to a size below 5mm
Drying – If the moisture is too high, the moisture of the hemp material needs to be reduced to between 10-18% by a dryer
Pelletizing – Hemp pelletizing equipment is the core equipment of the whole hemp pellet production line
Cooling – After the hemp pellets are extruded, the temperature is very high, and it needs to be lowered to below room temperature
Richi Machinery's Hemp Pellet Production Line Project Exported To The United States
Project: Hemp Pellet Production Processing Line
Country: United States
Capacity: 11-12 T/H
Date: 2019
Installation cycle: 40 Days
Pellet Size: 6-8 mm
Looking to buy hemp pelletizing equipment? Want to build a complete pellet production line? Starting your hemp pellet production business starts with contacting RICHI.
Core Equipment of Wood Pellet Production Line
RICHI Pellet Machine For Sale