How to turn sawdust into wood pellets?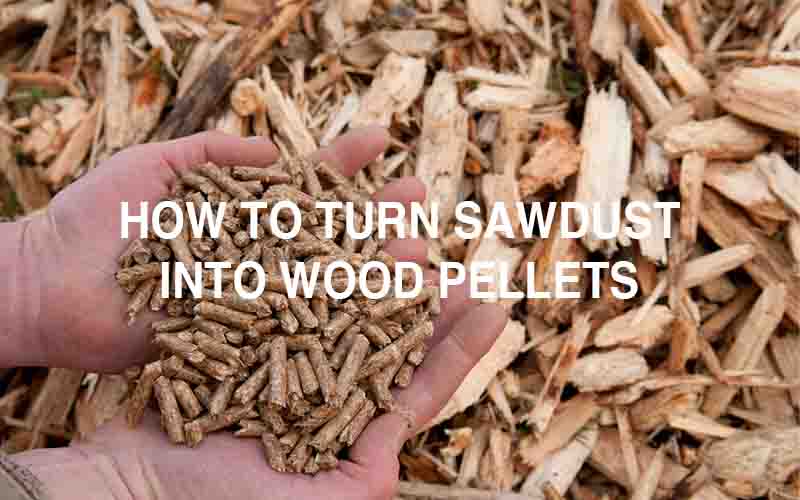 As of 2022, North America and Europe will remain the most important production and consumption markets for wood pellets, and turn sawdust into wood pellets remains an upward trend.
Because it belongs to clean energy, whether it is in the power generation industry, home heating, or daily use, the share of wood pellets is becoming higher and higher. So in the end how to talk about wood sawdust into pellets, RICHI Machinery will tell you.
From raw materials to the final finished wood pellets, a complete wood pellet production line is very complex. Depending on the output and the design of the production plan, turn sawdust into wood pellets may include many kinds of wood pellet equipment.
Processing stage of raw materials
What raw materials can you use to make wood pellets?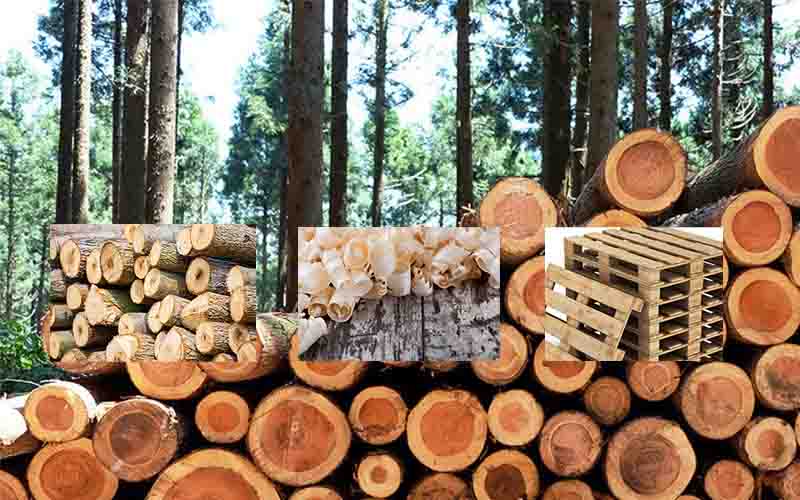 The raw materials for making wood pellets come from a wide range of sources: economic forest logs; forestry wastes (twigs, trunks, etc.); furniture factory waste (all leftover materials for making furniture); all wood planks/shavings/waste wood, etc.
If your raw materials are logs directly from the forest, you need to first use a peeler to separate the bark and trunk, then use a wood chipper to pulverize the intact tree trunk into small pieces, and finally use a sawdust making machine to crushing the small wood chips into smaller than 5mm.
The raw materials are forest waste, furniture factory scraps, waste wood and other raw materials that are not particularly large, you can directly use the sawdust machine to crushing them.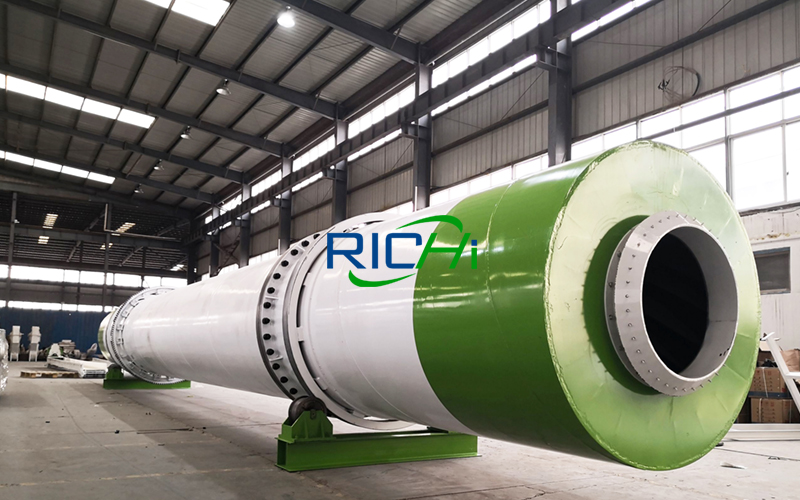 Pelletizing requires strict raw material humidity. The high water content of wood sawdust is not only easy to crack and lack luster, but also causes the pellet machine to block and damage the pellets machine. Therefore, before turn sawdust into wood pellets, we need to use a wood sawdust dryer to reduce the moisture content of sawdust to between 10-18%.
Wood pellet making equipment - turn sawdust into wood pellets
Everything was ready and came to our wood sawdust pellets machine. The raw materials of wood sawdust follow the feeding system evenly into the pelletizing chamber. Under the action of the pressing roller, the sawdust are extruded from the hole of the ring die, and then cut into the required length by the cutter.
RICHI Machinery's wood pellet machines have different models. According to different production needs and output requirements, we will recommend the most suitable wood pellet production equipment and production solutions to customers.
RICHI Pellet Machine List
MZLH320 series ring die wood pellet machine ensures high capacity and efficient control of the pelleting process. The wood pellet mill machine is dimensioned for large and designed with exchangeable wear parts.
Power: 37KW
Capacity: 600-800KG/H
Pellet Size: 6-12mm
MZLH350 series ring die wood pellet making machine has wide adaptability. According to different raw materials, different pellets can be produced. Larger feeders increase production capacity and ensure production efficiency.
Power: 55KW
Capacity: 800-1000KG/H
Pellet Size: 6-12mm
This ring die electric wood pellet mill is recommended for straw pellet production plant. Due to the power and voltage, it is not recommended for household pelletizing. It is very suitable for making straw pellets, alfalfa pellets, forage pellets, wood sawdust pellets, and other biomass pellets.
Power: 110KW
Capacity: Capacity: 1.5-2T/H
Pellet Size: 6-12mm
The MZLH520 series wood pellet maker has a larger ring die and pelletizing chamber to ensure high-efficiency straw pellet production. In order to adapt to lighter raw materials, we have added a forced feeder.
Power: 160KW
Capacity: 3-4T/H
Pellet Size: 6-12mm
MZLH768 series large commercial wood pellet press is mainly used for the production of biomass pellets. Enlarged feeders and larger ring die sizes are more suitable for straw pellet plants.
Power: 250KW
Capacity: 5-7T/H
Pellet Size: 6-12mm
RICHI wood pelletizer for sale. 27 years of pelleting plant experience, professional design and manufacturing team, overseas installation engineers, competitive factory direct sales prices. Advanced pelleting process technology.
Power: 280KW
Capacity: 8-10T/H
Pellet Size: 6-12mm
Pellet Machine Technical Parameter
| Model | MZLH320 | MZLH350 | MZLH420 | MZLH520 | MZLH768 | MZLH858 |
| --- | --- | --- | --- | --- | --- | --- |
| Anti-caking Feeder Power | 1.5KW | 1.5KW | 1.5KW | 2.2KW | 3KW | 3KW |
| Forced Feeder Power | 0.55KW | 0.55KW | 0.55KW | 0.75KW | 1KW | 1KW |
| Pellet Machine Power | 37KW | 55KW | 110KW | 160KW | 250KW | 280KW |
| Capacity(wood sawdust,biomass) | 300-400KG/H | 500-700KG/H | 1.0-1.2 T/H | 2.0-2.5 T/H | 2.5-4 T/H | 3-4.5 T/H |
| Capacity(grass,straw) | 600-800KG/H | 800-1000KG/H | 1.5-2 T/H | 3-4 T/H | 5-7 T/H | 8-10 T/H |
| Capacity(organic fertilizer) | 1-2 T/H | 3-4 T/H | 5-6 T/H | 7-8 T/H | 9-10 T/H | 10-12 T/H |
| Final Pellet | 6-12mm | 6-12mm | 6-12mm | 6-12mm | 6-12mm | 6-12mm |
| Weight(KG) | 2500 | 3500 | 4000 | 4500 | 5000 | 5500 |
| Dimension(mm) | 2200*900*1300 | 2500*1100*1600 | 2800*1150*1730 | 3000*1260*1860 | 3300*1500*2000 | 3500*1600*2180 |
Finished Pellets Processing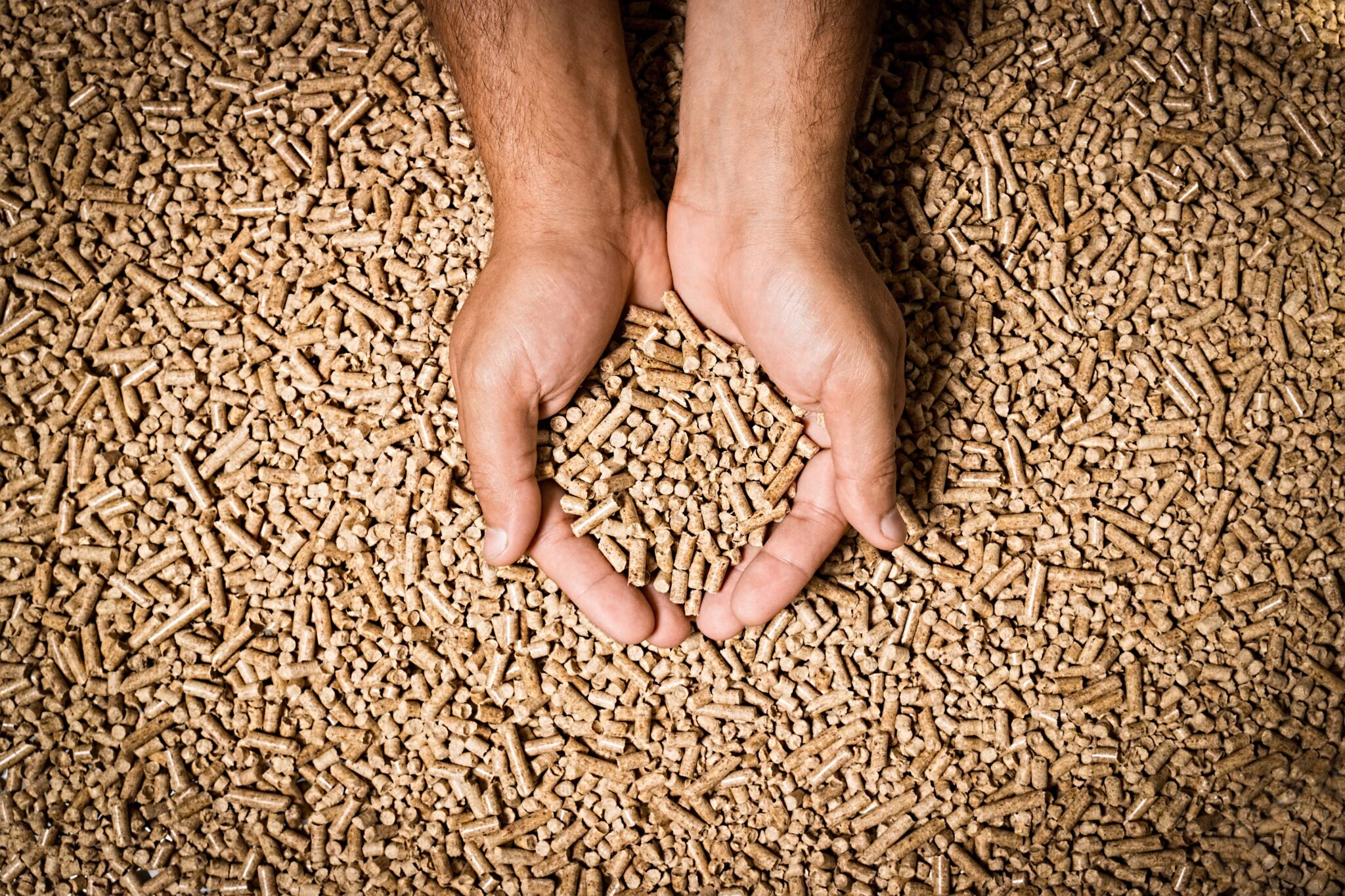 The temperature is very high when the sawdust pellets just come out of the pellet machine, which is not conducive to storage or transportation. Therefore, we need a cooling system to reduce the temperature of the pellets to below room temperature, and then pack them in batches via a packing system for easy storage and transportation.
The above is the whole process of turn sawdust into wood pellets. So you can see that the pellets machine is the core equipment of the entire pelletizing system. And after more than 26 years of development, RICHI Machinery has become quite mature in the field of sawdust pellet machine for sale. We design and install pellet production solutions for our customers in more than 120 countries or regions around the world. Just like US, UK, Canada, Australia, Indonesia, Malaysia, Thailand, Angola, India, UK, Netherlands, Sweden and other countries.
Summary on Turn Sawdust into Wood Pellets
Here we mainly briefly explains how to turn sawdust into wood pellets and the equipment needed. So taking the production of wood pellets as a commercial project, how do they make wood pellets, and how to build a wood pellet mill? RICHI Machinery gives you some suggestions:
Determine your raw materials. Raw materials are fundamental, whether it is logs or leftovers, once the raw materials are determined, then there is a basis for preparation.
Find a good supplier. We recommend cooperating with wood pellet mill manufacturers, but it is also necessary to examine whether the equipment manufacturer has the ability to provide turn-key pellet production solutions according to customer needs.
Factories, utilities and workers. We need to plan the equipment placement and production construction of the wood pellet production line according to the size of your factory. Factory equipment requires standard industrial electricity.
After learning about how to turn sawdust into wood pellets, do you already have plans to build your own pellet factory? RICHI Machinery is always there, no matter what questions you have, just inquiry.
There are various online channels for contacting RICHI Machinery: you can leave a message online directly through the website; you can also send us your demand information directly by email or phone; you can also leave us a message through various social media. Either way, we will get back to you in the shortest time possible and send you our details.
Core Equipment of Wood Pellet Production Line
RICHI Pellet Machine For Sale