Australia 2-2.5TPH Wood Pellet Production Project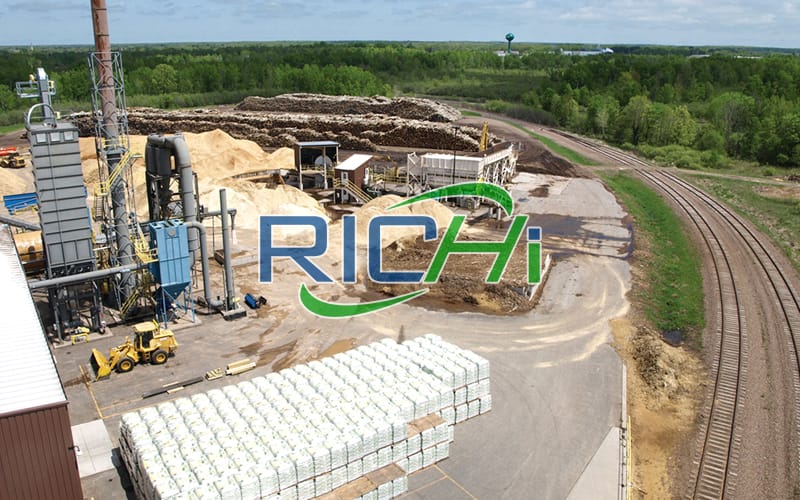 Wood Pellet Production Project
Main machines in this complete wood pellet production project
Industrial ring die wood pellet granulator*MZLH520
Wood pellet cooling machine*SKLN14*14
Vibrating screener*TDZS63
Customer's main raw materials
Customer's final wood pellet size
Packing system for the wood pellet production project
The customer did not choose an automatic packaging system
Customized scheme for the wood pellet production project
We have two options: general pellet production solutions and customized wood pelleting solutions.

After full communication in the early stage, we have customized this wood pellet production project for customers
RICHI provide the drawing details
Layout of line in workshop
Foundation drawing
Installation drawing of steel structure
Installation drawing of equipment
Drawing of control cabinet
Details of this wood pellet production project
In 2021.01.21, this high quality 2-2.5t/h customized wood pellet production project was signed. The customer of this 2-2.5 ton per hour wood pellet production project has just entered the biomass pellet fuel processing industry.
During the negotiation process, we learned that the customer had negotiated with 12 wood pellet production line manufacturers. RICHI was the last one to enter his list of cooperation, but eventually became the most trusted China wood pellet production line manufacturer by customers. Customers choose RICHI for many reasons. In addition to the quality of RICHI's products and brand awareness in many regions, customers value our full consideration for him.
In addition, due to the limited budget of the customer, but in order to ensure the quality and service life of the equipment configuration of the entire wood pellet production project, for the pre-treatment stage of wood, the customer purchases second-hand equipment in nearby areas, such as (wood peeling equipment, wood split).
Besides, the electric circuit of this 2-2.5 ton per hour easy to operate wood pellet production project strictly obeyed Australia/New Zealand electric standard. The plant was also equipped with emergency stop system and independent power switch for every single piece of equipment to assure operating safety.
Core Equipment of Wood Pellet Production Line
RICHI Pellet Machine For Sale